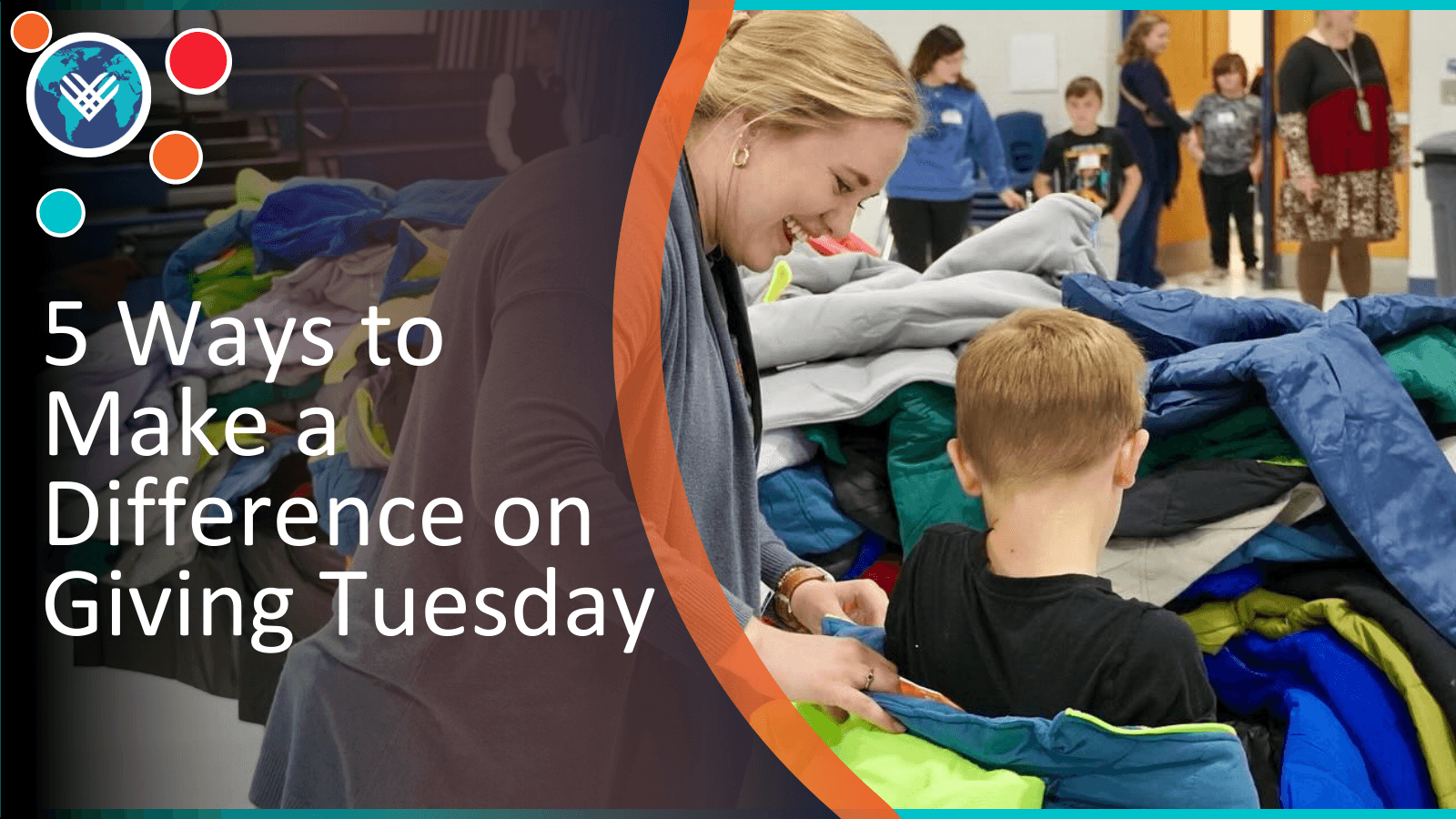 Giving Tuesday is right around the corner. For us at Operation Warm, this impactful day reinforces our belief in the power of collective action. Giving Tuesday is truly a day all about selflessness, where every act of generosity counts. If you're wondering how you can make an impact on this Global Day of Giving, here's 5 ways that you can turn your compassion into action!
1. Volunteer Your Time
On Giving Tuesday, consider donating a portion of your day to organizations in need of hands-on help. Whether it's serving meals at a shelter, reading to children at a local library, supporting an Operation Warm gifting program, or walking dogs at an animal rescue, your time can translate into a precious currency of kindness.
2. Amplify Voices on Social Media
Never underestimate the power of a share, a like, or a retweet. Social media has the power to turn whispers into roars. By engaging with your favorite nonprofits on social media, you help elevate their message to a wider audience. Follow Operation Warm on our platforms, engage with our posts, and use the hashtags #GivingTuesday and #Morethanacoat to spread awareness. Sometimes the ripple effect of a single social media post can lead to waves of support and awareness.
3. Donate What You Can
Monetary donations often times enable the organizations you care about to provide the necessary resources that carry out their missions and serve communities. No amount is too small—every dollar contributes to making a tangible difference. On Giving Tuesday, many organizations, including ours thanks to our Giving Tuesday partner, Nordstrom, match donations dollar for dollar - which means your donation has double the impact. Visit our website to make a secure donation and know that your generosity is an investment in positive change.
4. Organize a Fundraiser
If you're inspired to take your impact further, consider organizing a fundraiser on behalf of a nonprofit. Platforms like GoFundMe, Facebook Fundraisers, or even a community bake sale offer great ways to rally friends, family, and neighbors for a cause close to your heart. For extra visibility, align your fundraiser with Giving Tuesday and share your story of why you chose to support your favorite nonprofit. Personal stories resonate and can inspire others to join in.
5. Commit to a Regular Volunteer Program
While Giving Tuesday is a wonderful annual tradition, charities and nonprofits require support year-round. Consider using this day as a stepping stone to a longer-term commitment. Whether it's becoming a mentor, providing pro bono professional services, or signing up to be an Operation Warm Community Impact Volunteer, sustained engagement can lead to lasting change.
On Giving Tuesday, everyone has the power to make a difference. It's the collective action of individuals like you that drives change and fosters a culture of philanthropy and caring. No matter how you choose to contribute, your involvement matters.
At Operation Warm, we are profoundly grateful for each gesture of support. Together, we are not just giving; we are building strong communities through the gift of warmth, confidence, and hope.