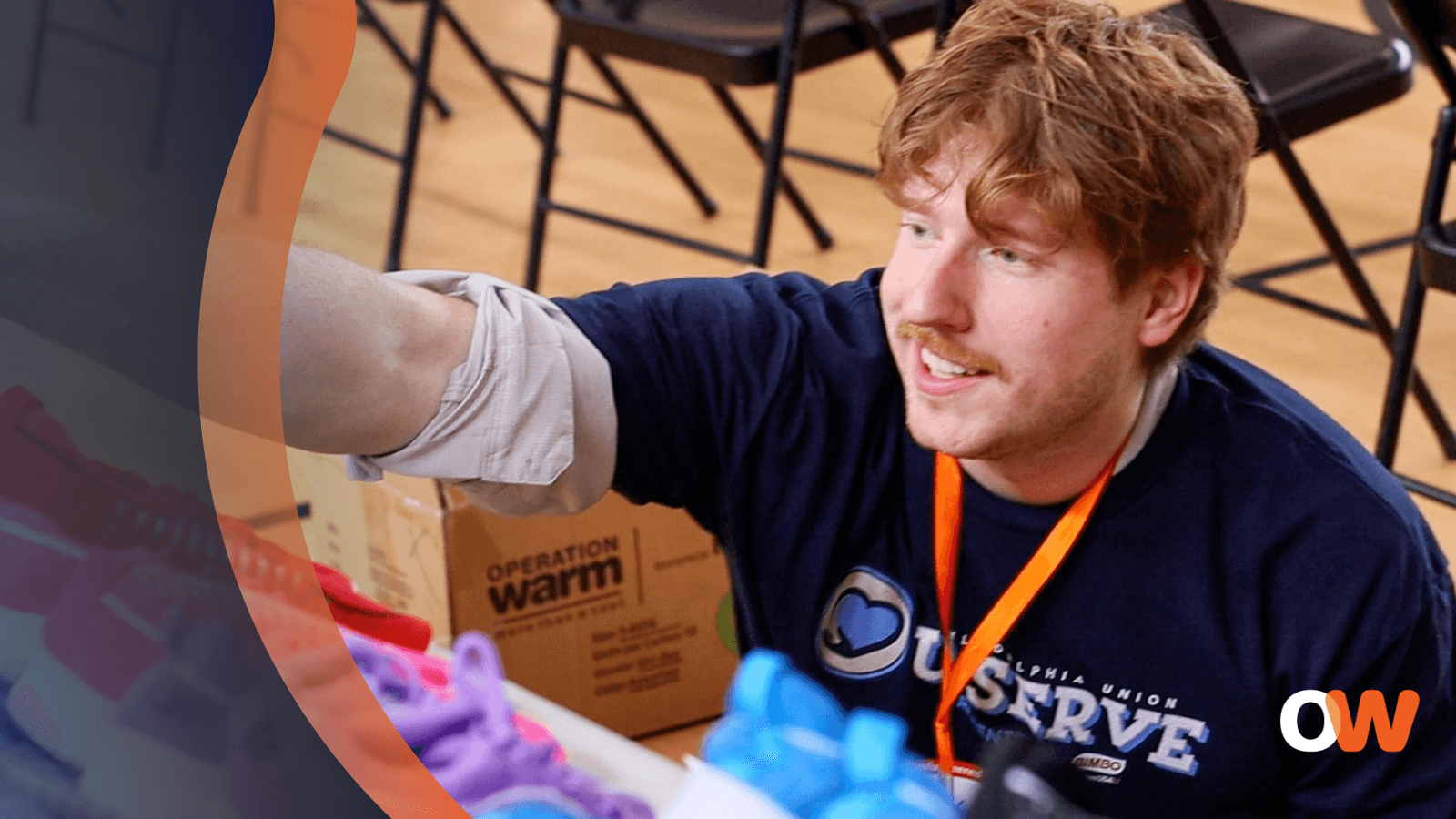 Volunteering is a great way to give back to your community and make a positive impact on the world, but sometimes it can be difficult to figure out how to start. Keep reading to explore 10 volunteer opportunities that you can get involved with today!

Gift coats and shoes to children in need: Operation Warm provides warmth, confidence, and hope through basic need programs that connect underserved kids to community resources needed to thrive. Become a Community Impact Volunteer to support our programs and events in an impactful way.

Support a local food bank: Food banks are always in need of volunteers to help sort, package, and distribute food to those in need.

Give your time to an animal shelter: If you're an animal lover, volunteering at a shelter is a great way to get involved and support a local organization. You can help staff with feeding, walking, cleaning, and even just spending time with the animals.

Make Gift Baskets: Many non-profit organizations and hospitals offer gift baskets to patients and their families while they are going through tough times. This is a great way to spread joy and show support to those who need it.

Start a Fundraiser: There are many causes that need funding in order to make a difference in the world. Consider starting a fundraiser for a cause you're passionate about. You can organize an event and raise money to help support the cause!
... And did you know? Operation Warm has an incredible Community Partnership program that allows you to fundraise and distribute brand-new coats and shoes to children in your own community.

Tutor kids in your neighborhood: If you have a passion for education, consider volunteering as a tutor or mentor. You can help children improve their reading, writing, math skills, and more!

Clean up your community: If you're passionate about the environment, consider volunteering for a clean-up project. You can clean up beaches, parks, and other public spaces that make your community a cleaner, safer place to live.

Sign up for a walk: Many organizations host charity walks to raise money and awareness for their cause. This is a great way to get some exercise and give back to an organization that matters to you at the same time!

Volunteer at a Community Garden: If you have a green thumb, you can plant and tend to the garden, and even donate the produce to local food banks and other organizations. This is a great way to give back to your community and promote sustainability!

Spend time at a senior center: If you enjoy interacting with others, consider volunteering at a local senior center. You can help with activities, provide companionship, and even teach classes that align with your skillset.

No matter the level of commitment you want to make, volunteering is a great way to give back and connect with your community. Use this list to get started today!