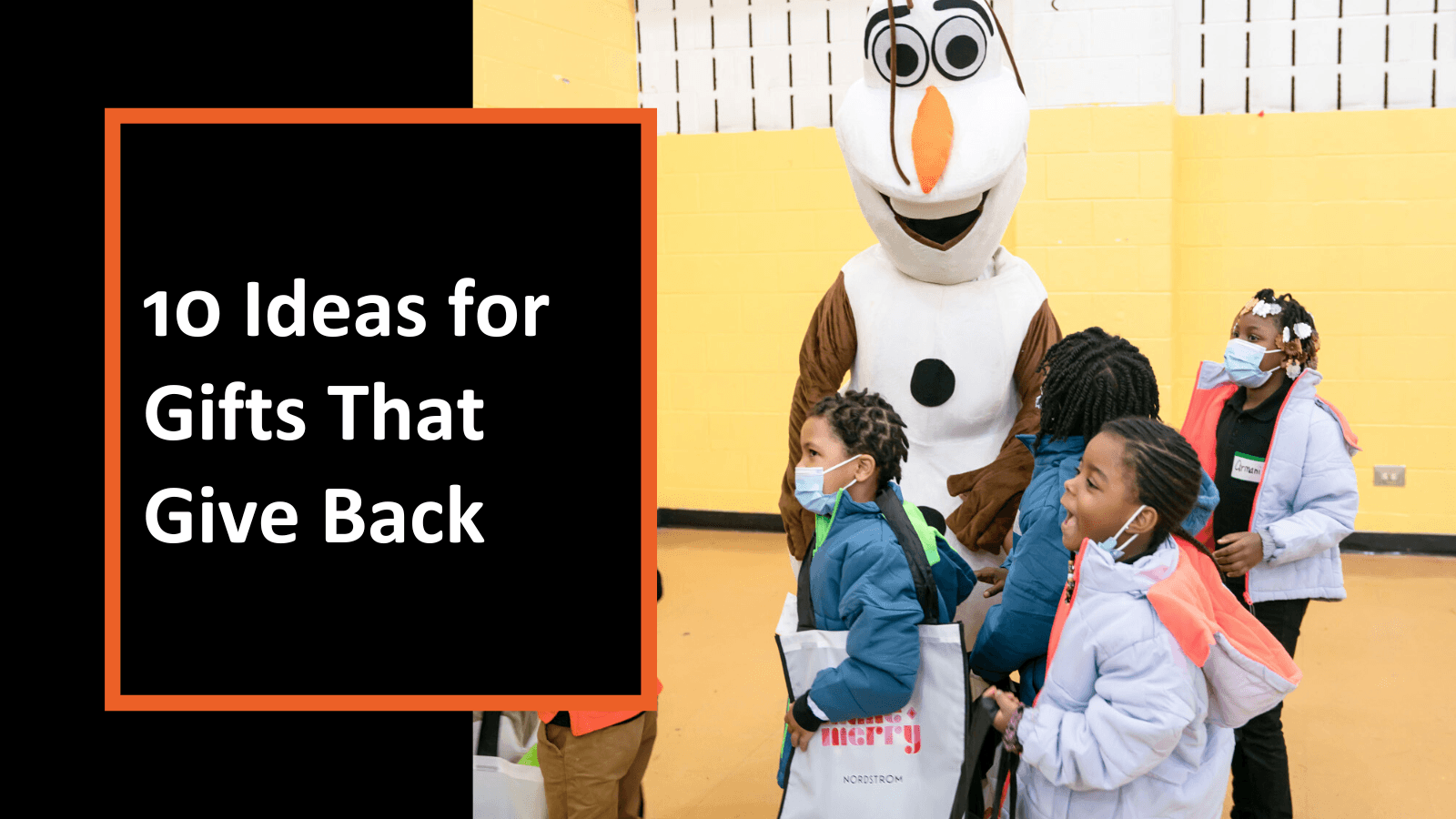 Shopping for a person who has everything—or simply want to gift something more meaningful this holiday season? We've put together our favorite suggestions for when you're searching for gifts that can help you make a difference while delighting your recipient.
1. Gifts that fund change. Many non-profit and for-profit brands, alike, give a portion of their proceeds for all or select products to support a great cause.
2. Gifts that create jobs. Find an organization that creates rewarding job opportunities for those who are struggling.
3. Buy-one-give-one items. Many purchases around the holidays will also offer ways to give the same item you are purchasing to those less fortunate.
4. The gift of time. Know someone who could use some help with cleaning, yard work, or childcare? Your time and support will likely be more meaningful than a material gift. Interested in volunteering this holiday season? Check out our own volunteer opportunities.
5. Gifts that support the arts. Consider doing your shopping at local makers' markets or arts and craft fairs near you. Not only will you be supporting local creatives, but by shopping locally, you can help lessen the environmental impact of shipping.
6. Gifts that support environmental protection. Look for gifts that support a greener world for future generations.
7. Gifts for kids—that help other kids. Teach young children the joy of helping others. Choose a gift this season that your child can give to others or a local charity!
8. Gifts you give together. Instead of (or in addition to) gifts this year, get together with friends to volunteer, adopt a family, or provide a holiday meal to a local family in need. You'll enjoy a fun and memorable day while making a difference!
9. Gifts that inspire. Give a book that made an impact on your worldview. For kids, here's a list of children's books that celebrate positive social change.
10. The gift of warmth. Make a donation to Operation Warm in a loved one's honor, helping to provide a warm winter coat or pair of shoes to a child in need. Each year, we rely on generous donors like you to help kids' wishes come true around the holidays. It's a gift that gives twice—to your recipient and to a child who will be thrilled to receive something brand-new, made just for them!