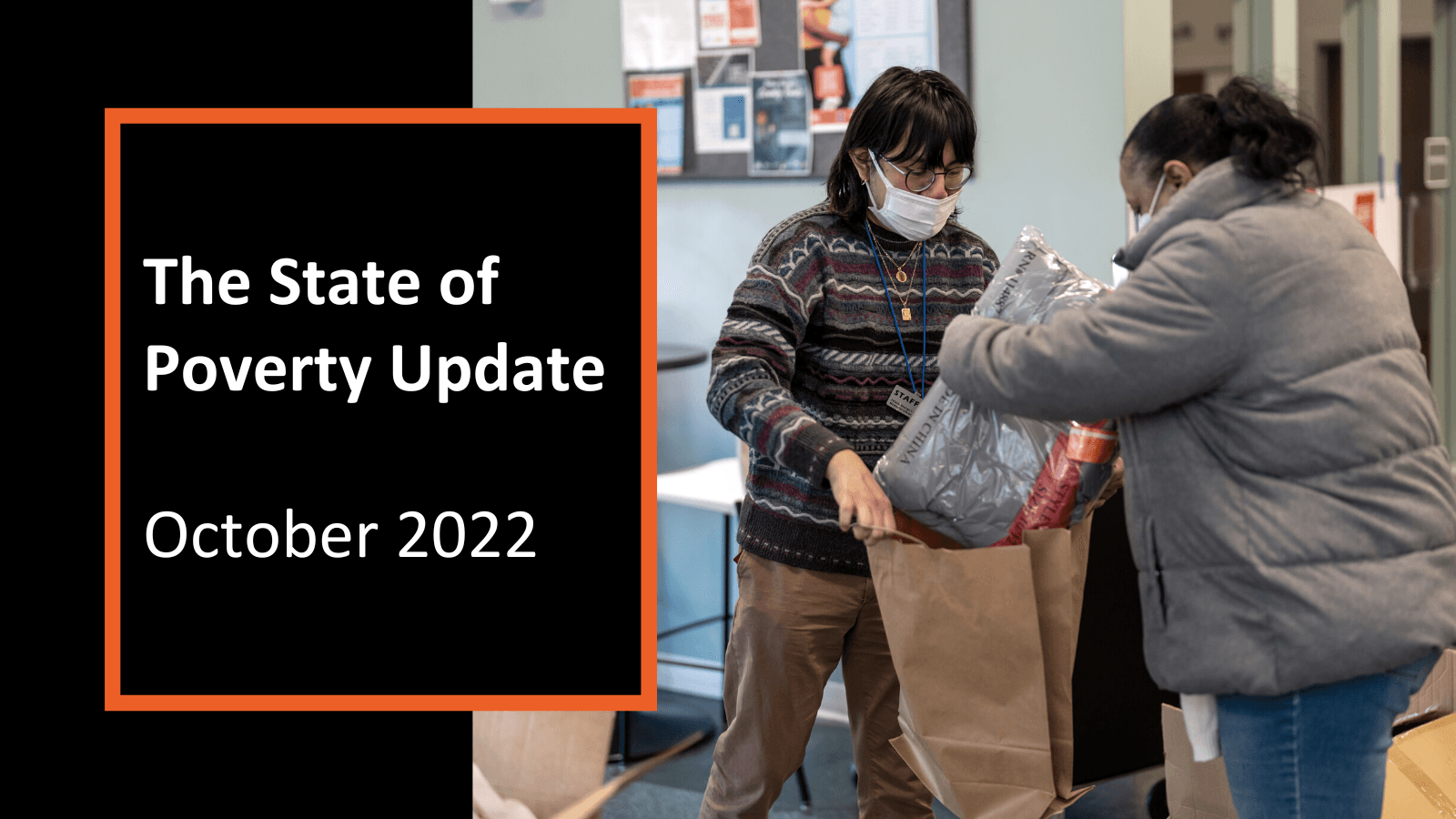 As we enter the last months of 2022, relief from inflation has yet to become a reality. Many Americans are struggling more than ever—especially the 17.2% of children living in poverty as of August 2022.
In Operation Warm's last poverty update back in March, we reported that inflation disproportionately impacts low-income families, who spend the majority of their income on basic needs. With less budgetary elasticity, they may struggle to manage even modest increases in the costs of housing, food, and clothing. As Operation Warm prepares for the upcoming cold-weather season, we anticipate serving the most children in our history as rising inflation continues to put essentials such as warm winter apparel out of reach for many families.
Families Continue to Struggle with Inflation
The latest Consumer Price Index (September 2022) brought some encouraging news, including a 4.9% drop in the gasoline index. However, the cost of food continued its ascent, increasing by 0.8% from the prior month. And overall, for the 12 months ending in September, consumer prices rose by 8.2%—an astronomical increase for low-income Americans.
With inflation continuing to rise, affording basic needs is even more difficult for families living in poverty. As a result, community organizations, such as food banks, are seeing unprecedented need. Philabundance, a food bank that serves southeastern Pennsylvania and southern New Jersey, reported serving 135,000 people a week as of August 2022—up from 90,000 before the COVID-19 pandemic. Nearly 40% of those individuals were new to the emergency food system, evidence that current economic pressures have pushed many into poverty for the first time.
High Rents Cause Homelessness to Surge
Surging rents have also impacted low-income families across the U.S., with nearly a quarter of renters categorized as "severely burdened"—meaning they spend more than 50% of their income on housing. Average rents are now sitting at 10% over pre-pandemic levels. Asking rents—the rent charged to new tenants—were 23% higher in the second quarter of 2022 than they were in 2019.
High rents make it harder for families to absorb rising costs across other areas of their lives or to recover from a financial setback such as a health challenge or job loss. And due to federal funding limits, only one in four families who qualify for rental assistance actually receive it.
Today's historic rent levels have also exacerbated homelessness, since low-income families have fewer and fewer affordable housing options. Data on the U.S. homeless population has not been updated since before the pandemic, when over half a million unhoused people were recorded. At that time, public schools identified 1,280,886 school-aged children who were experiencing homelessness. But in recent months, homeless shelters across 15 states have reported a dramatic increase in the number of people seeking help, with waitlists doubling or tripling in some cases. It stands to reason that the high costs of housing have put many more families on the street since last count.
Providing Much-Needed Relief
At Operation Warm, our Wish List keeps growing with requests on behalf of children from schools, community organizations, homeless shelters, and social workers who are witnessing the state of poverty firsthand. As winter approaches, our top priority is to provide as many children on our Wish List as possible with the gift of a brand-new coat and pair of shoes. Our coat and shoe distribution events also connect families in need with community resources that can help them weather the impact of inflation—whether they need assistance with groceries or access to preventative medical care.
Learn more about what Operation Warm is doing to serve children and families—and how you can help us prepare for a season of unprecedented need.