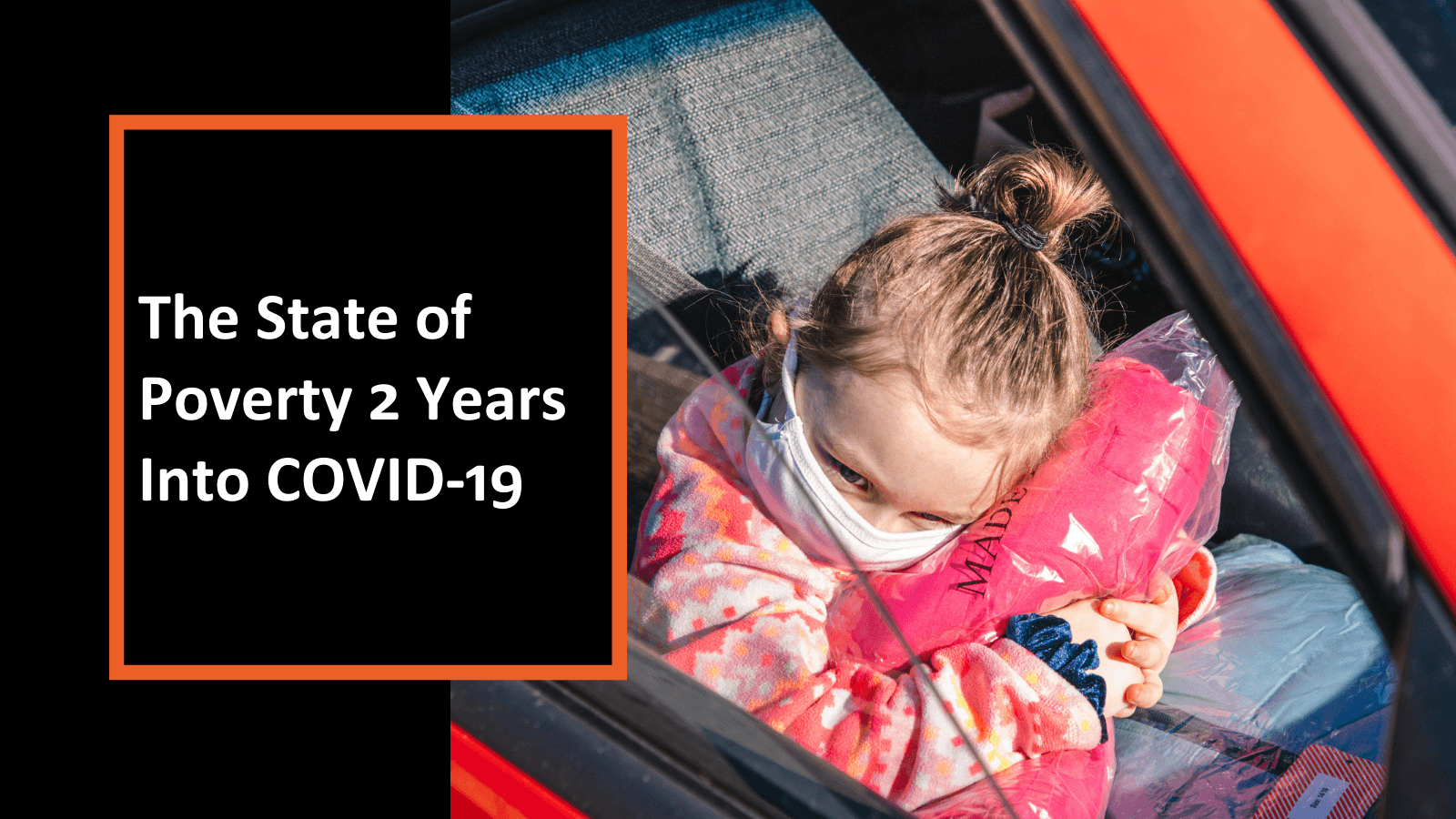 As we enter the third year of the COVID-19 pandemic, many Americans have returned to some semblance of normalcy. Businesses have adapted and learned new ways to serve their customers. Unemployment is low, with workers in high demand due to historic labor shortages. Even though the pandemic is not over, there remains much to be hopeful about as many begin to imagine a brighter future.
But for low-income families, the pandemic continues to exact a steep toll. From the beginning, pandemic-related income loss disproportionately impacted those already experiencing poverty. According to findings from the Pew Research Center, lower-income adults were more likely to have had somebody in the family lose a job because of the pandemic, and nearly half said they'd saved less. As a result, recovery is taking longer, exacerbating economic inequality. In fact, Pew found that one in ten adults predicts their finances will never recover.
Inflation Impacts the Poorest Families Most
Inflation—now at its highest rate in 40 years—has made the situation even more precarious. The Bureau of Labor Statistics reports that the price of meat, poultry, and eggs increased by 13% over the past year, and energy prices have increased by over 25%. Because low-income families spend the majority of their income on basic needs, such as housing, food, and clothing, inflation affects them more. With little left over, to begin with, it's hardest for these families to cope with rising prices—which may mean going without the essentials.
And families with children are struggling the most. Factors such as the sporadic nature of in-person school throughout the pandemic and the expense or unavailability of child care prompted millions of women, in particular, to quit their jobs. So, households with children had less money coming in—and for many families, the situation hasn't changed. Schools may be open, but kids still end up staying home due to quarantining or teacher shortages, making a return to the workforce out of the question for some parents. 
Child Poverty Is on the Rise in 2022
In the U.S., the Child Tax Credit payments that households received between July and December 2021 helped to alleviate some of the pandemic's financial impact. 36 million households with over 61 million children received these monthly payments, which went up to $250 for each child aged 6 to 17 and up to $300 for children under 6. According to the Center on Poverty & Social Policy, the tax credits kept 3.7 million children out of poverty and reduced monthly child poverty by 30%. However, when the program ended, the child poverty rate swiftly rose to 17%, its highest rate since 2020. Once again, low-income families are struggling to afford all that children need to thrive—from school supplies and extracurricular activities to basic nutrition and proper-fitting clothing.
In fact, UNICEF reported in March 2022 that the pandemic has reversed recent progress in the mission to reduce global child poverty. At least two-thirds of households with children, worldwide, lost income during the pandemic, leaving them unable to pay for basic necessities. Inflation is now compounding these difficulties, sinking families with children deeper into poverty. Implementing more social protection measures will be key to alleviating economic distress for these families, both in the short term and for generations to come.
Bringing Hope to Low-Income Families with Children
That's where organizations such as Operation Warm play a vital role. Operation Warm provides brand-new winter coats and athletic-style shoes to children in need, solving an immediate problem for families who can't afford these essential items and,what appears to be a simple gift is actually much #MoreThanACoat. Having new, well-fitting apparel addresses other effects of poverty on children, such as confidence and self-esteem, and helps kids attend school regularly and gain the benefits of outdoor play. We also partner with community organizations to use our coats and shoes as a bridge to connect families with other essential services—such as housing and food assistance, healthcare, and literacy resources. So, families come away knowing that help is available and that they aren't alone.
Over the past two years, it has taken the efforts of entire communities—from healthcare workers to educators to business leaders—to respond to the wide-ranging challenges of the pandemic. Similarly, addressing the impact of the pandemic on child poverty requires a collective effort: one that will likely need to outlast the pandemic, itself. Learn more about what Operation Warm is doing to address the child poverty crisis—and what you can do to help.