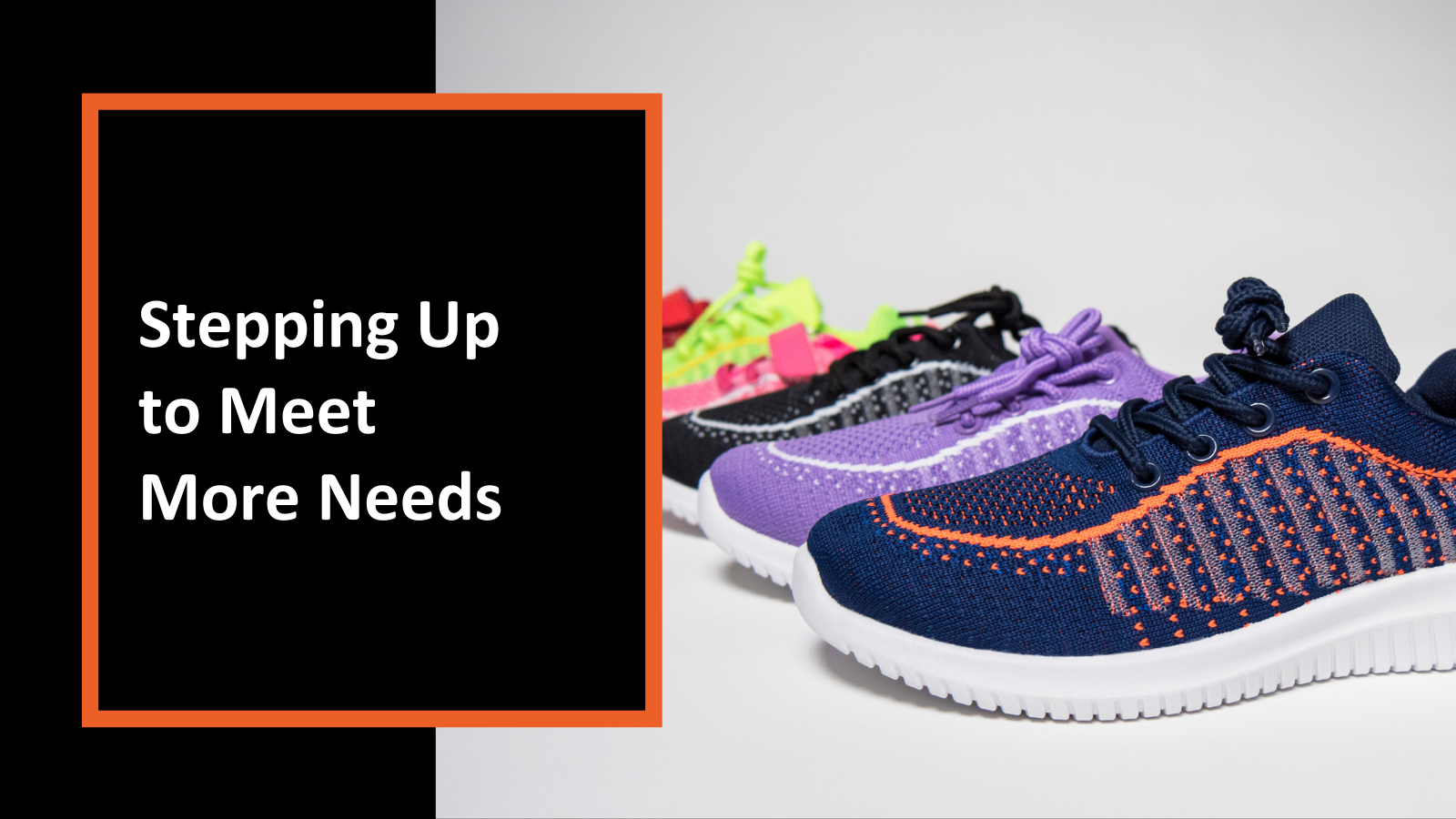 Over the last 22 years, Operation Warm's tagline has been More Than A Coat. To us this means that with every coat gifted, we are also providing a child with emotional warmth, the confidence to socialize and succeed, and hope for a brighter future. More than a coat is taking on new meanings as we step into our next chapter, Warm Soles. In addition to coats, we have expanded our programming to provide children in need brand-new, athletic-style shoes that inspire confidence and encourage outdoor play.
As the COVID-19 pandemic has exacerbated hardships for low-income families over the last year, many of us have been thinking about how we can continue to address the demand for basic needs. On average, children outgrow their shoe size every 4-8 months, making frequent shoe purchases difficult on families who are already struggling to make ends meet. As a result, children are missing out on opportunities to get outside, play, and establish healthy exercise habits in their most formative years due to shoes that are inappropriate, don't fit, or are completely worn out. As temperatures begin to get warmer, as an organization, we wanted to ensure that we continued to meet children's needs and enable them to get outside and grow with their peers.
Our Warm Soles initiative is stepping up to the challenge of filling this basic need for so many children and families across North America. This program reaches school-aged children from Pre-K through 3rd grade, and provides them with high-quality, athletic-style shoes in a variety of kid-friendly colors.
Over the last 20 years, we have used our coat as a bridge for families in need to access everything from flu shots to new books.  Shoes are our next step towards bringing children in need one step closer to the community resources they need to succeed.  
Learn more about Warm Soles, or gift a pair of brand-new shoes to a child in need.
Sources:  www.softstarshoes.com