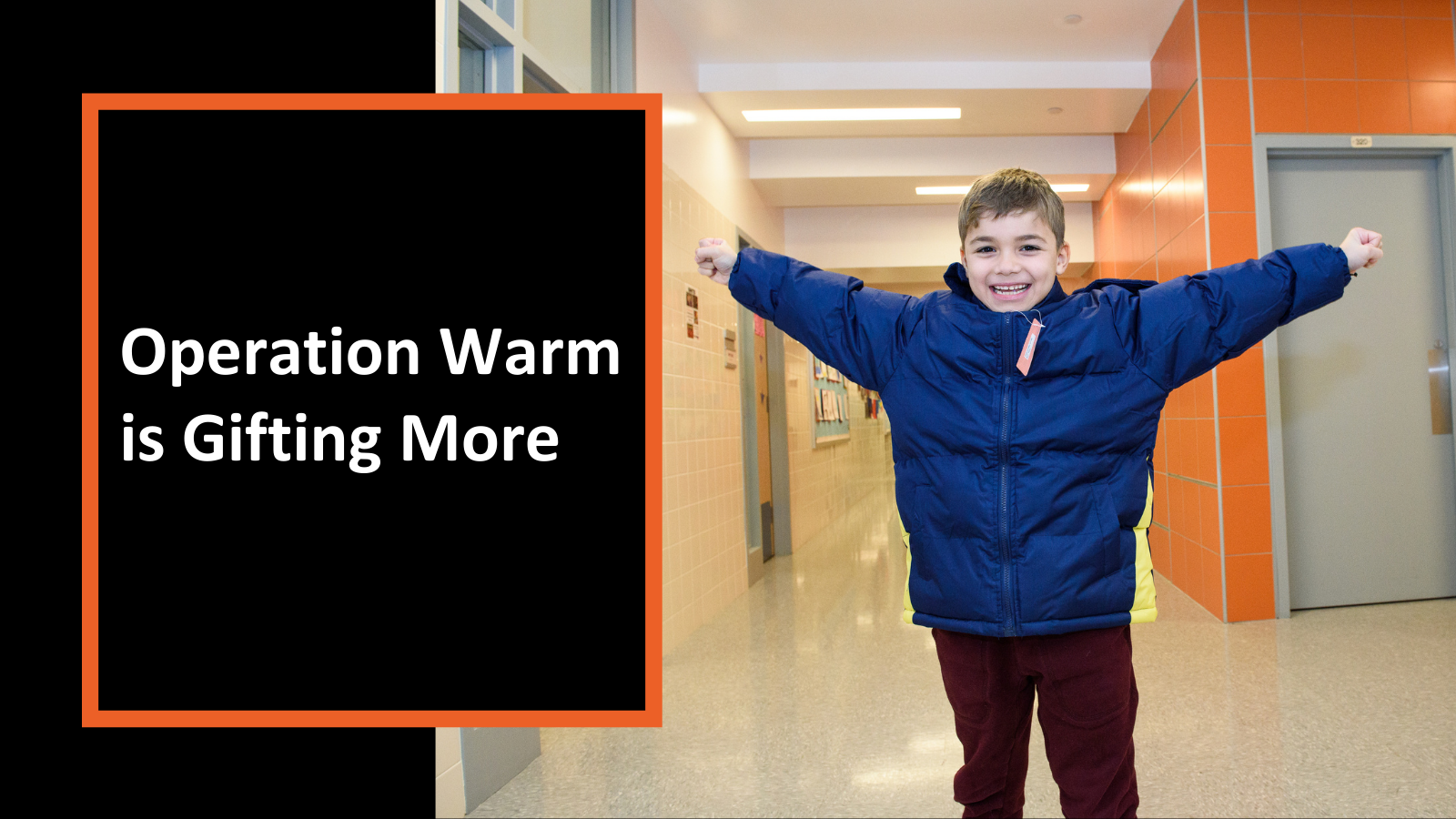 In a year filled with more need than ever before, many of us are left wondering how we can do more, give more, and help more. As a nonprofit whose mission has always been to provide 'More Than A Coat' to children living in need, this year allowed us to reflect on what more really means to us as we continue to carry out our mission in a way that makes a lasting impact.
To us, 'More Than A Coat' is…
…More Access
More than an article of clothing, brand new coats allow children to confidently attend school in the winter weather, ensuring they have access to critical instruction time, outdoor play, and nutritious food.
Families living in poverty spend more than 80% of their income on essential needs. For a parent, our gifted coats also allow them to access more funds so they can focus on other necessities and let go of some of the financial burdens they face.
…More Resources
For years we have partnered with compassionate organizations, corporations, and individuals to provide communities with the most necessary resources. As an organization, we continue to make the most of community resources, using the coat as a bridge for families in need to access everything from flu shots to new books and more.
From coat giving events at health clinics and public libraries to full town coat distributions, and so much more, we grow community networks locally and nationally through collaboration and a shared vision that we are better together.
…More Joy
Designed in a variety of colors that children get to choose themselves and an inner label that reads, "Made especially for you!", love, joy and confidence are felt each time a coat is zipped up.
Whether in person, by car-parade, or individual drop-off, our coat-giving events spread love through the entire community. From volunteers to recipients, funders to families, love and support are felt throughout with each coat gifted to a child in need.
"I am very happy that I got a new coat because now I know that even people that barely know me want to help me." –2020 Coat Recipient
…More Giving
In 2021 we have stepped up to new opportunities to gift brand-new shoes. In a variety of colors that will inspire confidence and encourage outdoor play, our Warm Soles shoes provide children in need with the resources they need in the years that matter most so they can get outside, get active, and feel confident everywhere they go.
Over the last 23 years, as an organization, we have grown tremendously to help more children year after year. This season we reached a tremendous milestone, gifting our 4 millionth coat. With each season that passes and each challenge that comes our way, we continue to get one step closer to providing warmth, confidence and hope to every child living in need through #Morethanacoat.