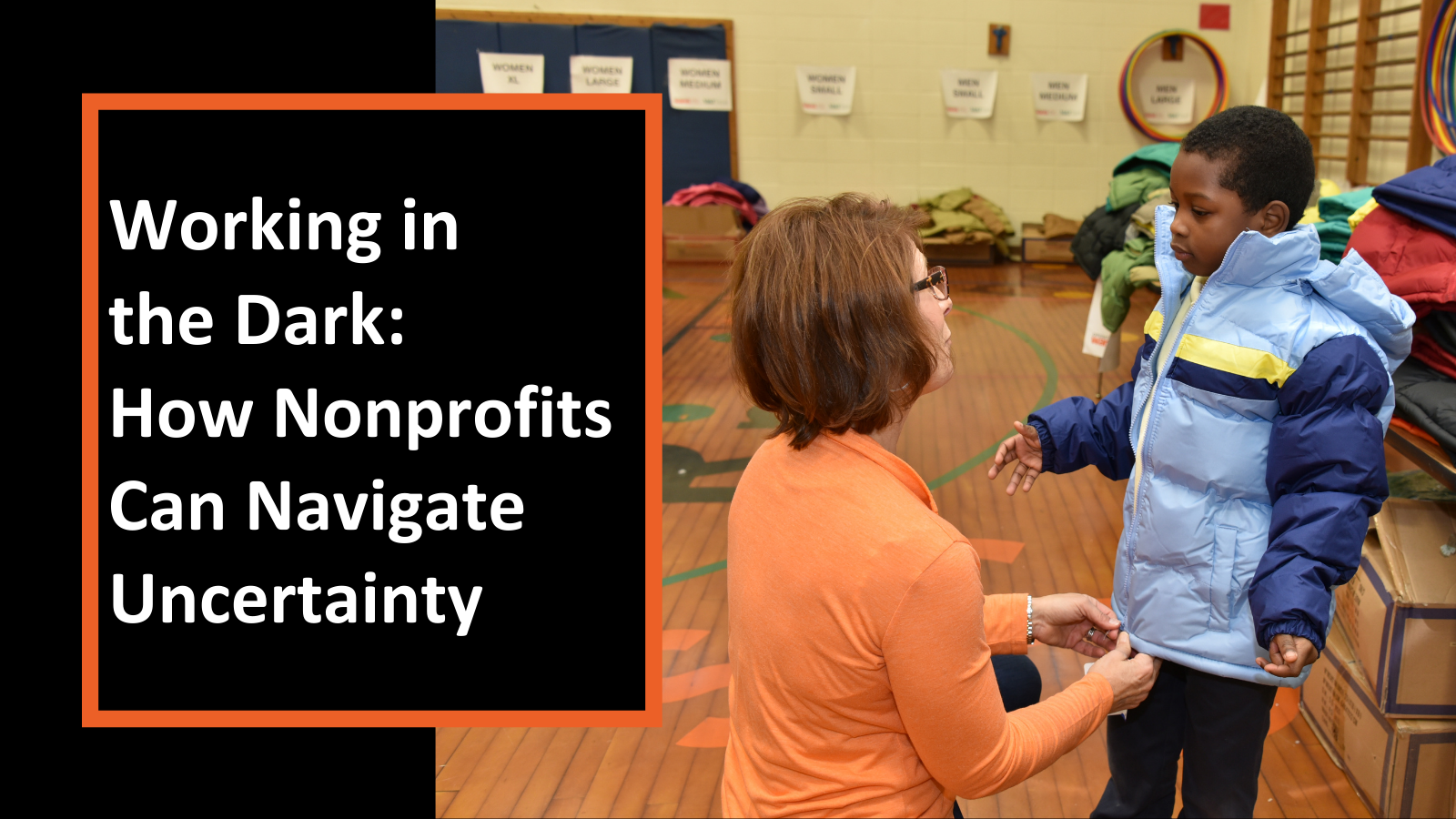 For nonprofits, planning for growth and future initiatives demands good data. Before expanding critical services to new regions or scaling up operations to serve more people, it's vital to have a clear idea of where the need is greatest. At Operation Warm, understanding the communities we serve at a higher level is just as critical as knowing members of those communities on a more personal basis.
But what if that data is unavailable? What if we can't be sure it's accurate? Or what if the information keeps changing, due to a fast-evolving event such as the COVID-19 pandemic? I imagine these are familiar dilemmas for most nonprofits, especially now that the pandemic has brought on a wave of poverty we couldn't have predicted a year ago. But these challenges are far from insurmountable. By working together with other organizations, it's possible to create a more holistic picture of the communities we serve and do a better job of planning for the future—even in times of uncertainty. 
Ongoing Data Challenges
At Operation Warm, we've always relied on data from a variety of sources—none of them perfect—to help us identify where we can make the most impact with our coat distribution programs. For instance, we use information on low-income student enrollment in public schools to learn more about communities where children and families are most in need of services. But this data isn't always complete, thereby painting an inaccurate portrait of poverty in a given school district. For instance, the Free and Reduced Meal Programs have historically been used as an indicator of childhood poverty. As more communities elect to provide meals to all children that data has become less accurate. 
We also use the American Community Survey (ACS), which yields information about employment, housing, educational attainment, and other indicators of poverty. But its most recent numbers are almost certainly skewed. The Census Bureau reported that the official poverty rate decreased by 1.3 percentage points in 2019, and 92% of people had health insurance coverage for all or part of the year. However, disruption from the pandemic could mean poverty estimates are wrong by as many as 1 million people, in spite of efforts by the Census Bureau to correct the error. And COVID-19 not only interrupted data collection but drove many more families into poverty, suggesting that any data we have at our fingertips now is far from the whole story. 
Creating a Clear Picture of Child Poverty
So, how can nonprofit organizations make informed decisions about how to allocate their resources? By relying on data and observations from a network of community partners, including at the grassroots level. At Operation Warm, we work closely with local direct service organizations that have firsthand knowledge of the children and families we serve. For instance, staff at a community library or elementary school might notice that many kids in the area don't have warm coats. A wellness clinic may make us aware of an influx of low-income families seeking services. Or a food bank may observe a year-over-year increase in clients and draw the conclusion that families in the area need a range of services to combat the effects of poverty. In other words, we often get our information in small doses. Because we have partner organizations across the country, this results in a patchwork-quilt approach to identifying clients' needs. It may not be as sweeping and efficient as larger-scale ways of measuring poverty, but we benefit from highly localized insights. 
We can also draw larger conclusions from survey data we collect from our beneficiary partners. In 2019, we discovered that along with coats, children were in dire need of sturdy, well-fitting shoes. Many of our partners observed that the prospect of new shoes was likely to entice families to bring their children to distribution events where they could learn about other services, like Medicaid or TANF benefits. Operation Warm has since rolled out Warm Soles, now in its pilot phase. The program provides comfortable, colorful shoes built for outdoor play. These shoes not only make an immediate difference in children's lives, but they serve as one more bridge between our community partners and families in need. 
Yes, most nonprofits can do a better job when it comes to data-driven decision-making. In fact, a recent study found that although 90 percent of nonprofits collect data, just five percent use data to inform every decision. Difficulty accessing and using data effectively—as well as challenges surrounding accuracy—can make it hard to grasp the extent of the problems we're trying to solve. 
But the struggle to get a clear sense of how communities are coping with child poverty has creative solutions. For Operation Warm, it's all about building connections with other organizations that lend their intelligence to our mission. Even when traditional sources don't offer a complete account of child poverty in the US—or in any given moment—we can rely on our community partners to complicate and enrich whatever story the data reveals.