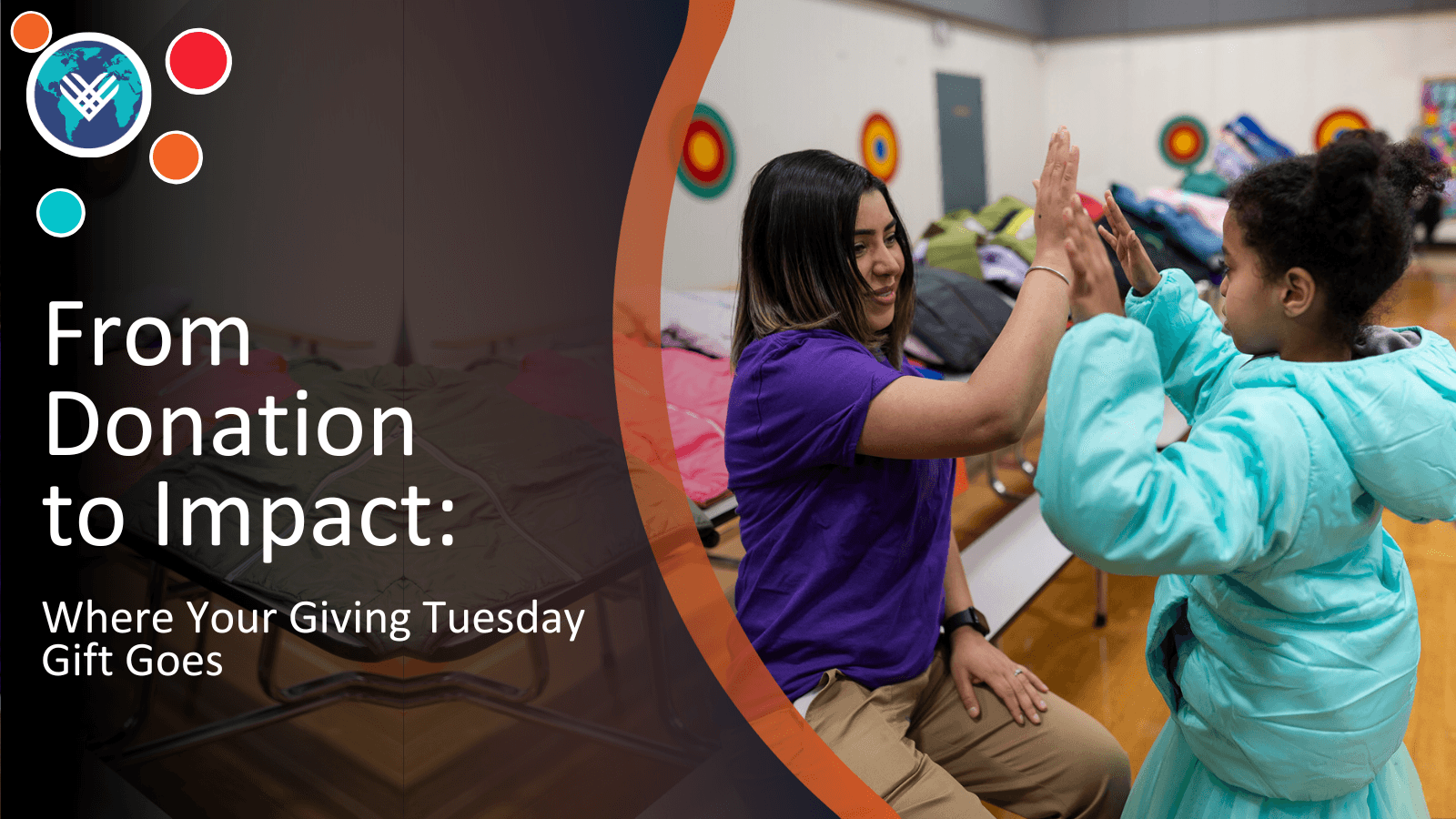 Giving Tuesday is a remarkably impactful day that shines a spotlight on generosity and compassion. On Giving Tuesday, each contribution, big or small, can make a significant difference. When you support Operation Warm, your generosity is not just a donation; it's support for children living in need. Keep reading to see how your Giving Tuesday gift is transformed into impactful action.
The Journey of Your Donation
Direct Support for Children in Need: Every dollar you give on Giving Tuesday, or leading up in the month of November, is channeled directly towards providing brand-new coats and shoes for children who need them the most. Unlike second-hand items, these not only provide warmth and comfort, but a sense of pride and dignity for the children who receive them. On Giving Tuesday, your generosity towards our initiative will be doubled thanks to our partner, Nordstrom. Meaning a donation to support one child, can now support two!
Local Community Engagement: The gift does not just support an individual child, but serves as a bridge to community resources that children and families need to thrive. Many Operation Warm gifting events include additional resources such as library cards, vaccinations, other apparel like gloves, and opportunities for organizations throughout the community to join in and share ways families can continue to be connected within the community. This local engagement ensures that your contribution reaches the right hands, making an immediate and tangible impact.
Boosting Self-Esteem and School Attendance: A new coat or pair of shoes can be more than just a physical comfort; it can also boost a child's self-esteem and also encourage them to attend school regularly. By providing these essentials, your donation helps in nurturing their education and overall well-being.
The Ripple Effect of Your Gift: Your contribution goes beyond the item; it also brings hope and joy to families struggling to provide these basic necessities. The relief and happiness your gift brings can have a lasting impact on the entire family – and be one less thing a child's provider needs to worry about.
Stories of Impact
These testimonials are not just stories; they are real-life examples of the difference the donation you provide makes.
"Children oftentimes walk around with hand me downs. Thanks to Operation Warm, to see smiles...and a sense of pride is a priceless gift that every community in need should experience." - 2023 Beneficiary
"We were so happy to see the students happy. We were able to pass them out before our first cold front blew in. Parents were called and they were elated... [one] stated that she planned to send [kids] to school with multiple layers of sweaters but, they were able to use their donated Operation Warm Coat! Thank you for donation. [They] were much needed." - 2023 Beneficiary
"Coats were given to families who will experience cold weather for the first time in their lives. It was a wonderful experience to give these coats on a timely manner before below zero temperature arrive. We have a sense of gratitude for [the] generous donation." -2023 beneficiary
Giving Tuesday is more than a day of donations; it's a movement that creates waves of positive change. By choosing to donate, you are part of a compassionate community committed to making a real difference, and we can't thank you enough.
Join us this Giving Tuesday in our mission to provide warmth, confidence, and hope to children living in need. Every coat and pair of shoes represents a possitive impact for a family in need.