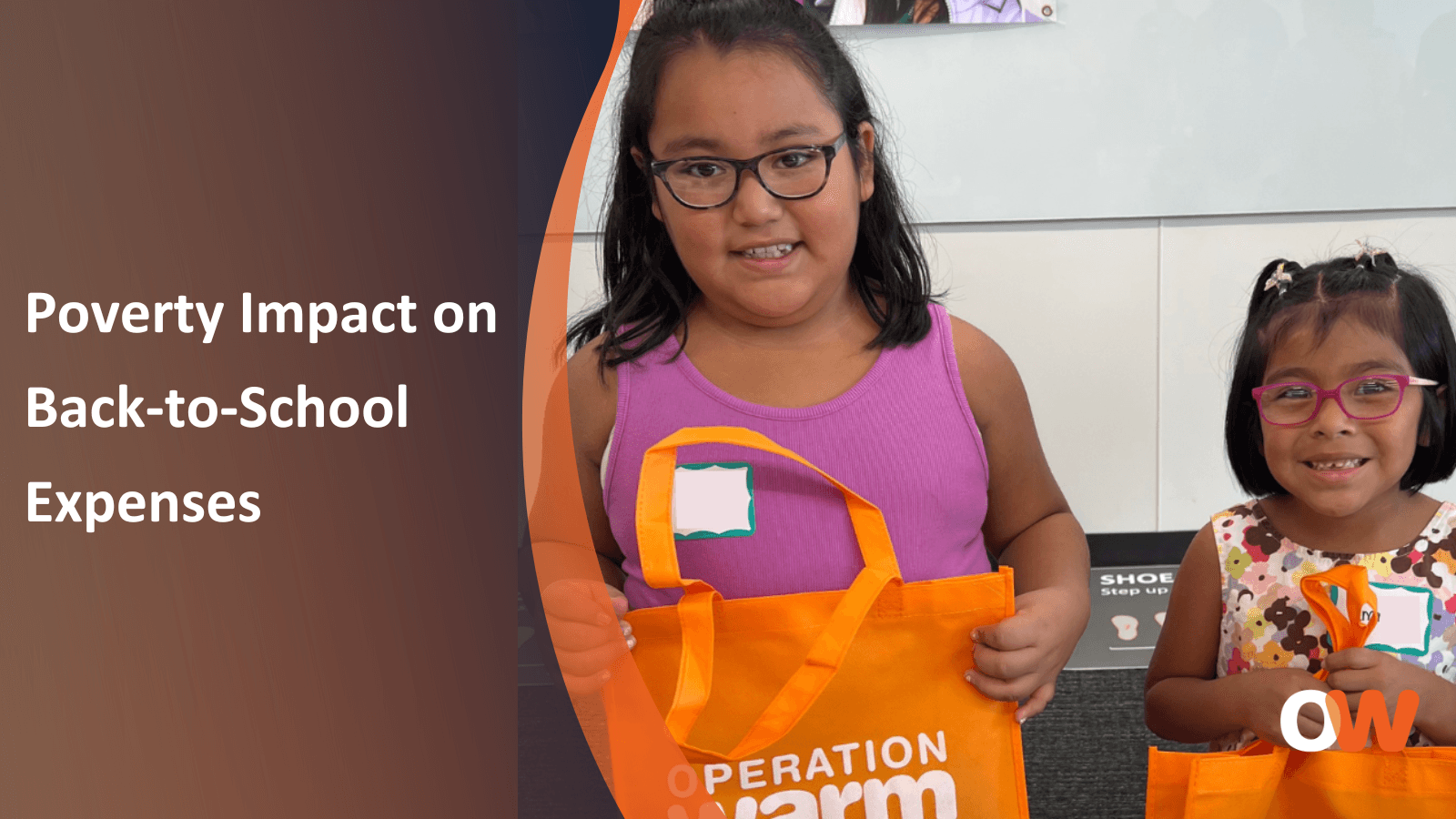 The cost of school essentials is nearly 24 percent higher than it was two years ago, Deloitte recently reported. That means more families are tightening their belts this back-to-school season. According to the report, more than half of parents have less money to spend than they did in 2022. Overall, back-to-school spending is projected to decrease by 10 percent, with clothing taking the biggest hit (a 14 percent decrease in spending from last year).
But while most of us are feeling inflation fatigue, families living in poverty experience the greatest impact when prices are sky-high. For parents that struggle to afford rent, food, and healthcare, finding the money for items like winter coats and shoes for their fast-growing kids often takes the back burner to more pressing needs. That means low-income children will likely feel the pinch of old sneakers this fall—or face chilly winter weather without the proper gear.
And the problem is more widespread than many Americans realize. 11 million children live in poverty in the U.S., according to the latest findings from the Children's Defense Fund. Nine million of these children experience hunger and food insecurity. And while clothing insecurity often goes unmeasured, at Operation Warm, our growing Wish List for winter coats and shoes is proof that many children lack the warm, well-fitting apparel they need this back-to-school season.
When kids don't have shoes and cold-weather essentials, they can't attend school safely, play outside, or socialize with friends. They may be absent from school more often, missing out on learning time, nutritious school meals, and other crucial benefits. In short, being properly equipped for the school year is important to helping kids thrive in the classroom and beyond. And for those living in poverty, the barrier to getting school-ready is higher than ever.
Can you help? Here are some ways to make a difference for children in need this back-to-school season:
Support Operation Warm's #SchoolReady initiative. We are provide clothing essentials, including brand-new winter coats and athletic-style shoes, to students across the U.S. and Canada to set them up for success this school year. Help us spread the gift of warmth.
Donate school supplies and books. Many nonprofit organizations (as well as local schools and teachers) eagerly accept donations.
Give to a clothing bank. Your gift of lightly used or brand-new children's clothing could help outfit kids for the school year.
Volunteer. Have the gift of time to share? Volunteer with a local nonprofit that helps kids and families in need, such as a childhood literacy organization, food bank, or outreach group.
Get your company involved. Many nonprofits rely on support from corporate partners to fund and facilitate their programs—and volunteering or fundraising together is a great way to bring your team closer. Learn more about partnering with Operation Warm.