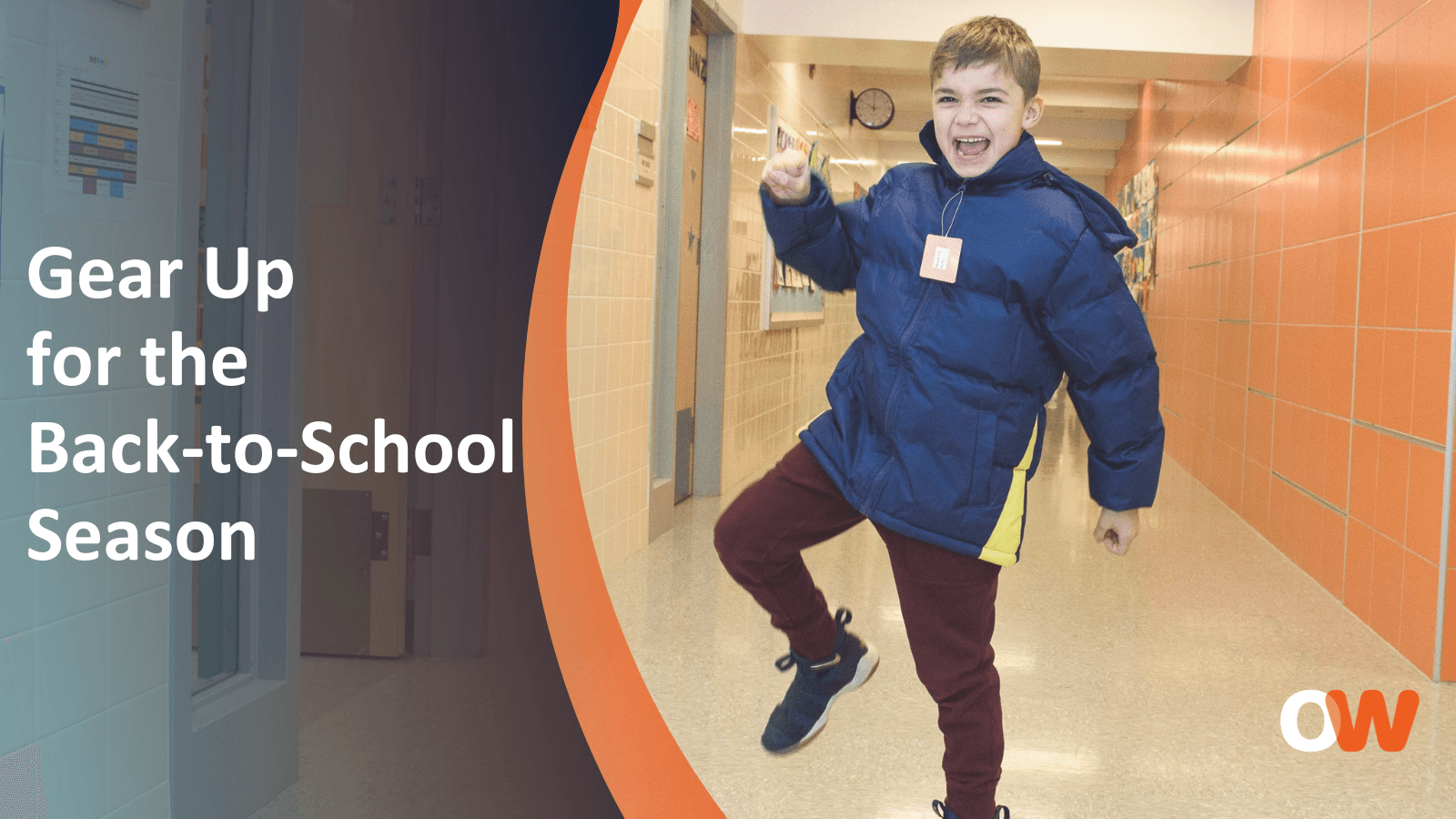 Does the thought of heading back to school inspire a few groans in your family? While starting a new grade is exciting, the shift from low-key summer days to early mornings and packed schedules can be a challenge for both kids and adults. Here are some tips to make the transition easier for everyone.
1. Adjust to school-year bedtime and wake-up routines
For many families, rules, and schedules loosen up a little in the summer. To help everyone adjust, consider implementing a gradual return to school-year bedtimes. Heading to bed ten minutes earlier each day can help the whole family avoid abrupt changes to their sleep schedules. Don't forget to set wake-up alarms ten minutes earlier each day, too. Getting kids accustomed to the school-year routine in advance can help prevent a case of the first-day grumpies.
2. Plan their fall schedule together
If the end of summer has your kids feeling wistful, help them identify what they're looking forward to about the return to school. After-school activities, sports, birthday parties, book fairs, fall festivals—marking key dates on the calendar and making a weekly schedule of activities can help kids get into the back-to-school spirit. It's also a great way to reassess what extracurriculars kids are still interested in and what new things they'd like to try. Here are some fun templates to help you get started.
3. Get in touch with school friends
Between camp, family vacations, and other summer fun, getting schedules to sync isn't always easy between June and September. If kids have lost touch with school friends, they may be feeling a bit nervous about their first day. So, suggest arranging some meetups so children can reconnect with their friends. Whether it's going back-to-school shopping together or simply catching up over Skype, renewing acquaintances can help kids feel more confident and excited about the new school year.
4. Combat "summer slide"
Some studies show that kids lose an average of a month of learning over the summer, a phenomenon called summer slide. While most teachers plan for this and build in time for review, parents can help their kids get up to speed faster by incorporating learning activities throughout the summer. Even if school starts next week, it's not too late to help them gear up for a return to the classroom. Encourage kids to read for half an hour before bed each night or practice math skills by helping you create a back-to-school shopping budget. Keep it fun—it's still summer, after all! —and kids likely won't mind getting a jumpstart on the school year.
5. Make back-to-school shopping special
Perhaps nothing does more to get kids revved up for school than the prospect of brand-new clothes, shoes, and fun supplies. Donating old clothes that don't fit anymore can also be meaningful, as kids get the satisfaction of knowing they are helping others. And if you can, consider making a gift to Operation Warm. We're committed to helping every kid be #SchoolReady. That means providing children from low-income families with the brand-new, proper-fitting shoes and warm winter coats they need to attend school safely and with pride.
All kids deserve to kick off back-to-school season with the gear they need to succeed, along with bright hopes for a great year ahead. If you agree, help us make a difference by contributing to our #SchoolReady campaign.