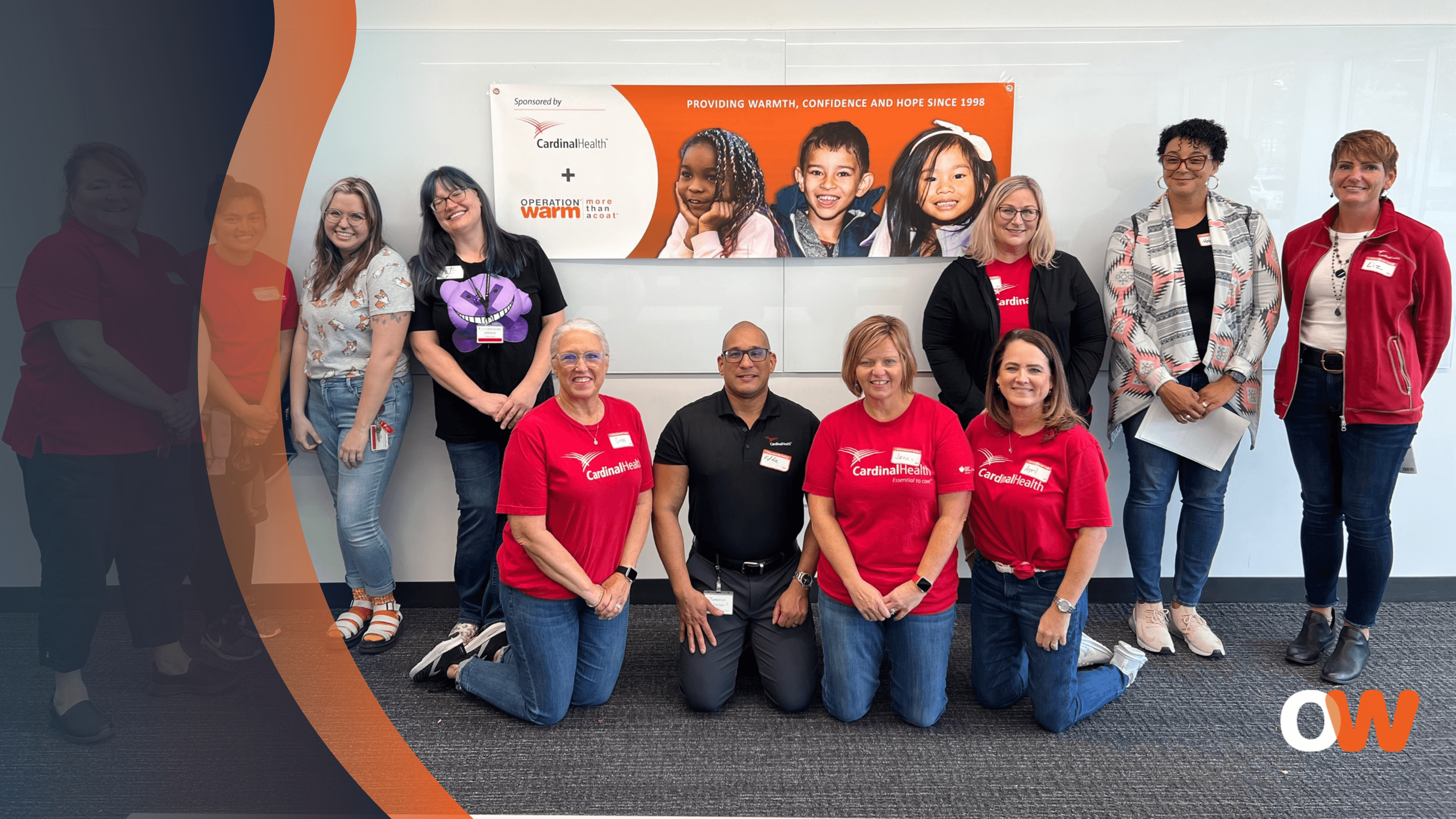 Every season, we hear impactful stories from our volunteers – sharing their experiences and the joy they felt at gifting events. Some of the stories from this past season touched us so much, that we just had to share. Take a look!
And, if your company is interested in starting an employee volunteer program with Operation Warm, reach out to our team!
"My favorite memory from the day was when one of the students [received] a new pair of black shoes with a white sole. He said I have shoes like you! Then he said you wear glasses like my brother and gave me a high five."

"It was cry-free Friday, but my heart was overflowing. The kids were amazing...participation should come with a disclaimer that you might discover feelings that you haven't had in a long time. Thank you for providing this opportunity for me to participate. I could do this every Friday for 52 weeks to make sure no child at any school is missed."

"My job was to write the names of the kids on the tag of the jacket. There were several kids that didn't want to take them off and a few who pretty much refused so I did my best to add their name while it was still on. I love that they loved their new coats so much."

"I come from [an] inner city community...I can identify myself with these kid's...I thank [my company] for giving me the opportunity to be involved. I feel very proud that the company I represent would do such a spectacular event like this. The kid's faces and the joy of knowing that someone cares about their well being, made my day."

"I enjoyed helping the next generation experience a positive exchange with a total stranger who just wanted to help them. Seeing the appreciation the students felt - gave me confidence in the future of our communities."

"After the event had ended, I was helping clean up the event space. As I was returning from the supply closet, I had 2 girls in the first grade come running up to me in their new bright pink shoes. They gave me a big hug and thanked me. One of the girls said it was the first time she had ever had a pair of new shoes. That melted my heart."

"It was an amazing event, perfect day to give warm coats as Seattle got it's first snow of the year! The kids were so happy and I got to meet my team in person for the first time ever!"

"While helping a student try on a coat, she said "this is the best day of my whole life"! "
Have a story to share with us? Leave a review on Great Nonprofits with your Operation Warm experience.