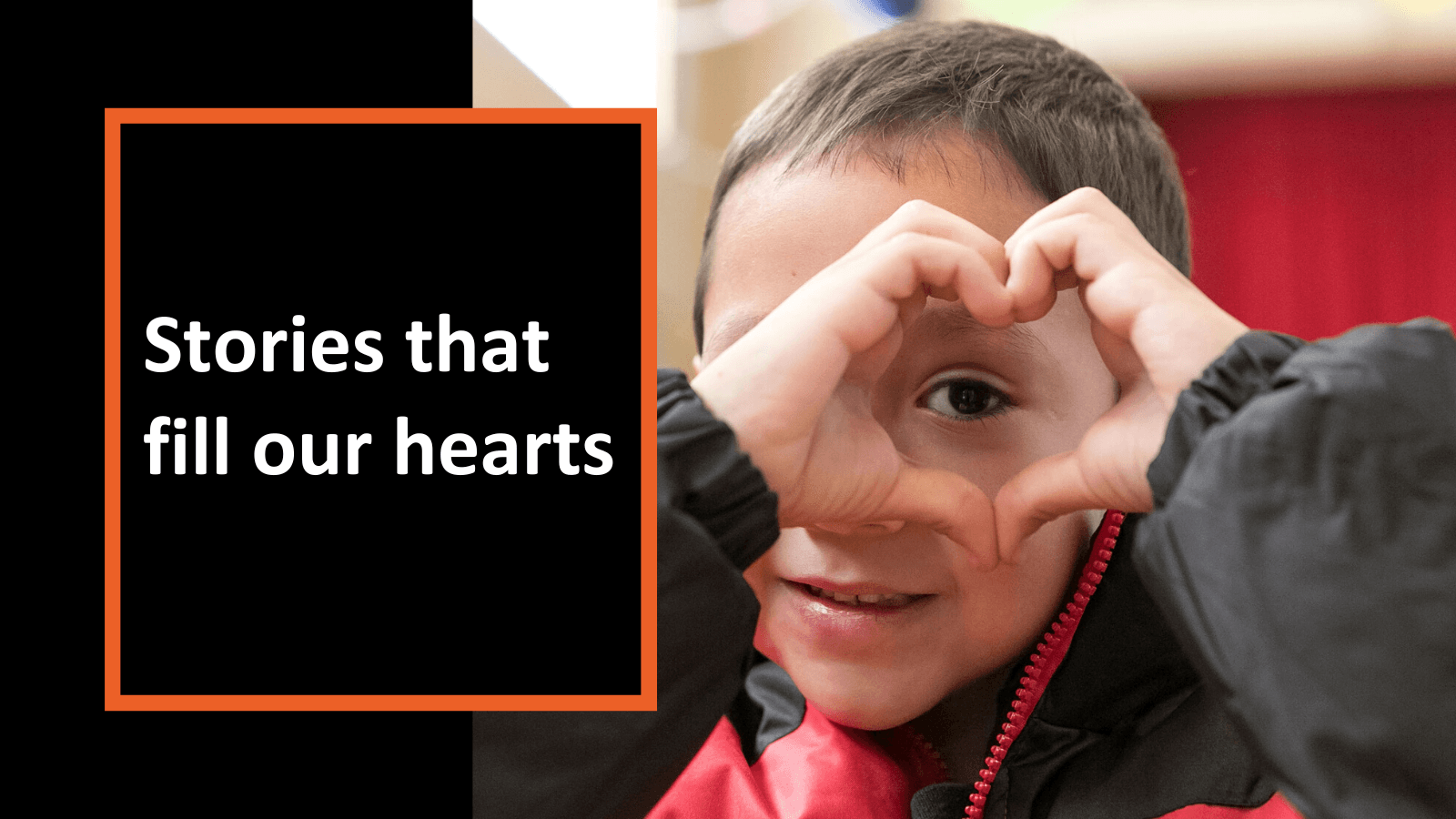 Every year we receive testimonials from our partners and beneficiaries about their Operation Warm experience - remarks of love, gratitude, impact, and more. In honor of Valentine's Day, we wanted to share the love with you. Here are some of the stories that filled our heart this year.

"100% of our students receive free breakfast and lunch. Having a new winter coat has reduced the burden on our families during these difficult times. But more importantly, our families feeling the support of our community partners to provide a needed item without having to ask...is truly a blessing. The joy on our students' faces when they got to pick out a coat and their true shock when they got to take them home brought tears to many of our staff. This joyful event will live in our student's and staff's hearts for many years."

"When Hurricane Ian hit our area, we cleaned out our storage units and our shoe bins were empty. Operation Warm provided us with 10,000 pairs of beautiful shoes to help families who lost everything in the storm. A new pair of shoes makes a tremendous difference in the life of a child and family. Thank you so much!

"All the kids were so happy to get their new coats, it brought a smile to my face for the whole day. They did more for me than I did for them."

"The children in [our] county are SO blessed by Operation Warm. We're encouraged [knowing] the act of a simple gesture can put the biggest smile on a child's face. Caring adult role models meeting a child's basic needs while empowering them and building developmental assets, builds resilience. [This] is a child's best tool to overcome any adversity they may face in life. To some, we're just giving out coats, but it's life-changing to a child."

"We are very blessed and humbled that our kids were able to receive this gift. Many of our students never get anything 'brand new", so this was very special to us."

"Operation Warm has helped so many students in our schools and community. We have been able to increase attendance at parent teacher nights, community informational sessions, and food giveaways by adding in coats."

"Operation Warm provided [us] the opportunity to fulfill a need of warmth and care for our students and families. All of their smiles light up the room, especially when they had the choice to pick out the color they wanted. This was a great opportunity for our school to provide confidence and love to our students. Thank you!"
From the bottom of our hearts, thank you to all our partners and donors that made each of these stories possible. To give the gift of love and warmth, visit operationwarm.org/donate.