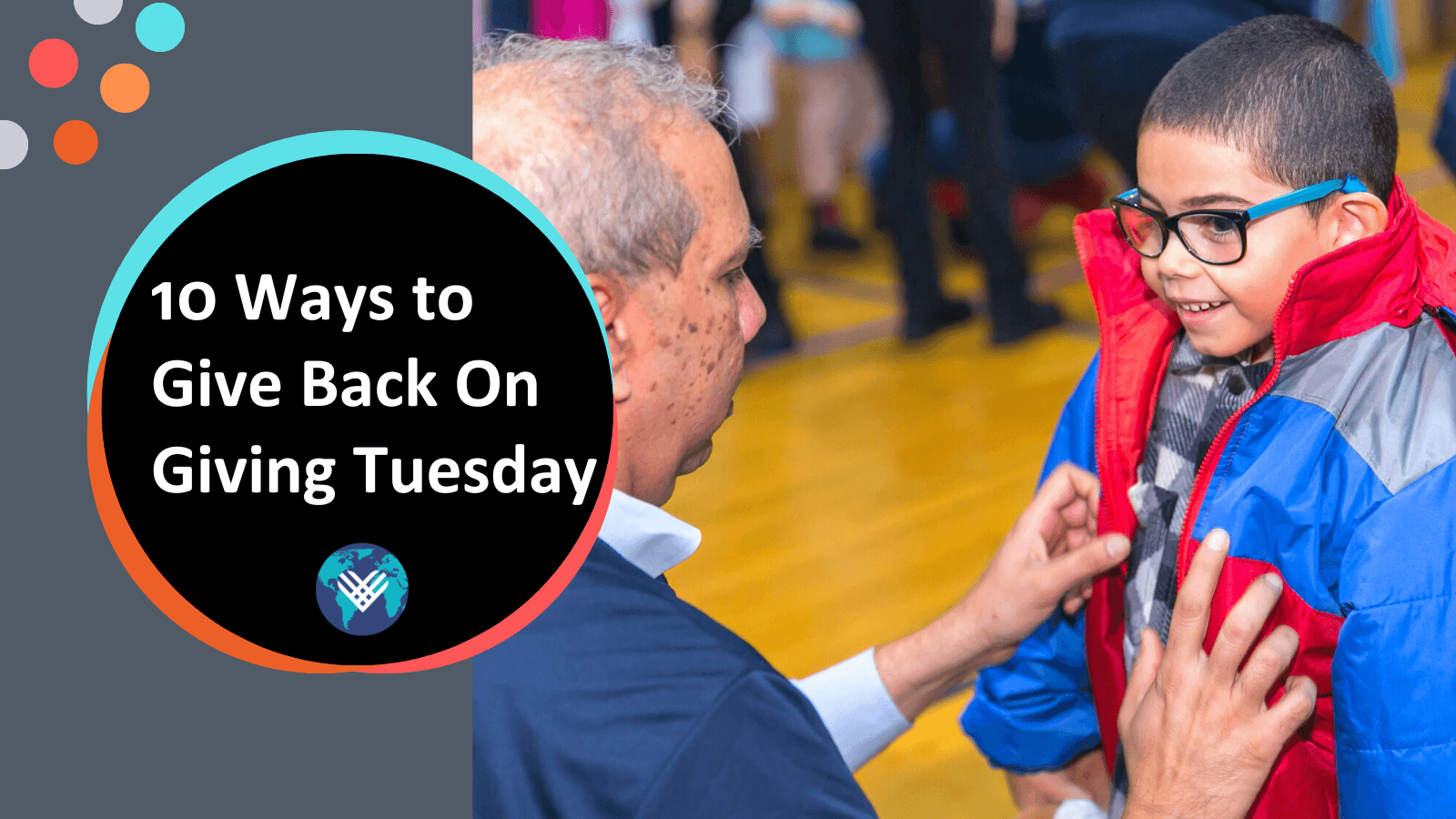 Taking place the Tuesday after Thanksgiving in the U.S., Giving Tuesday is a "global generosity movement unleashing the power of radical generosity." Around the world, millions of people use this day to give back, spread kindness, and contribute to making the world a better place. Looking for ideas to practice generosity this Giving Tuesday? Here are ten simple ways to make a difference:
Start a Fundraiser for a Charity You Care About. Have a charity you feel passionate about and want to do more than donate? Start a fundraiser and ask your family and friends to support you. There are plenty of ways to fundraise, online or in-person and you can put in as much time as you want! Operation Warm's Community Partners start their own programs to give back to kids in their own communities or you can start a digital fundraiser this Giving Tuesday.
 
 Donate Food. Food banks are stretched thin this year as families continue to struggle with inflation. Contributing nonperishable groceries to your nearest food bank can help replenish its much-needed supplies.
 
Give Blood. America is currently facing a blood shortage as fewer donors turn up to blood banks. Donating blood or helping out in other ways, such as volunteering at your local blood bank, can help save lives.
 
Adopt a Family. Many families can't afford gifts for their children or a festive meal for the holidays. Consider participating in an adopt-a-family program through a community organization or your workplace. Or, team up with others to identify a family in need and make their holiday season memorable.
 
Support a Local Business. Whether you leave a kind online review or an extra large tip, give back to your favorite small business this Giving Tuesday.
 
Clean Up. Choose a local park where you enjoy spending time and join forces with others to pick up trash. Or, volunteer to help clear trails and make your favorite outdoor space more enjoyable for all.
 
Break a Bad Habit…and Start a Good One. Whether it's road rage, negativity, or buying too many single-use plastics, most of us have a bad habit or two. This Giving Tuesday, commit to trading a disadvantageous behavior for a practice that puts some good back into the world.
 
Volunteer Your Skills. Many nonprofit organizations operate on a tight budget and are grateful for skilled volunteers to help with everything from IT to marketing. Operation Warm is no exception—check out our volunteer opportunities!
 
Share Kind Words. Compliment a stranger. Ask a neighbor how they're doing. Write a letter to somebody who's going through a hard time. Your words of kindness and encouragement can make a difference.
 
 Donate Money. Sometimes, the most impactful way to make a difference is by giving financial support to an organization that performs vital work in your community. In fact, Giving Tuesday is the biggest fundraising occasion around the world, making it an essential day on every nonprofit's calendar. So, it's the perfect time to make a gift to your favorite charity.
Giving Tuesday is always a big deal for Operation Warm, but this year is special as we aim to serve our five-millionth child. Our fundraising success on Giving Tuesday will be essential to helping us meet this milestone. Can you help? Your contribution will help us provide brand-new winter coats and shoes to children experiencing poverty, helping us spread the gift of warmth to those who need it most.