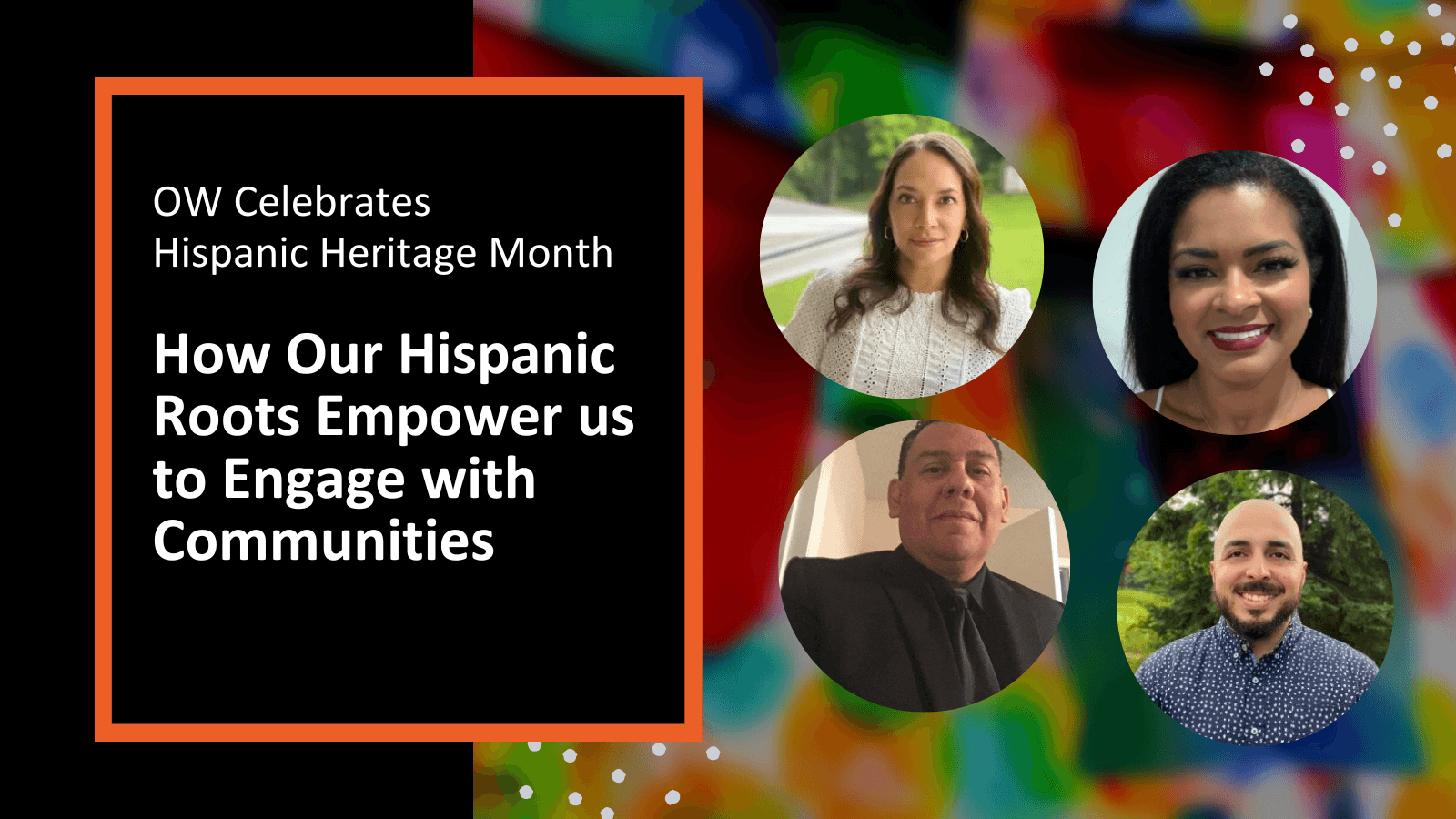 Operation Warm Celebrates Hispanic Heritage
From September 15th through October 15th, the United States celebrates the many contributions Americans with Spanish, Mexican, Caribbean, and Central and South American roots have made in their communities and across the nation.
Currently, 60 million people in the United States identify as Hispanic or Latino. Which represents 18% of the population. (The most important contributions of Latinos to the United States, 2021) These Latino and Hispanic communities have helped introduce the United States to delicious foods, fun festivities, and talented individuals, from athletes, such as boxer Oscar De La Hoya, and baseball player Roberto Clemente, to famous singers, such as Ricky Martin, Selena, and Santana.
At Operation Warm, we're fortunate to have a team of individuals with diverse backgrounds and unique experiences that have made major contributions to the work we do and have enabled us to connect with the communities and children we serve on a deeper level. We wanted to share in celebrating National Hispanic Heritage Month by highlighting a few of the many faces at Operation Warm and sharing how their Hispanic and Latino roots empower them to engage with the communities we serve.
How our Hispanic Roots Empower Us to Engage with our Communities
"My roots help me understand and empathize deeply with the challenges faced by families in the Hispanic and Latino communities. I see myself in the children we serve because I was once that child. Understanding the language, values, culture, and backgrounds of the children we serve allow me to connect with them during our events and make sure that they feel valued and heard, regardless of any cultural and/or language barriers. After all, kindness is a language of its own." David, PR & Social Media Manager
"My Hispanic roots empower me to "engage with" not just "speak to" Latino/Hispanic communities by my ability to connect in a deeper and meaningful way — through my cultural knowledge and understanding of the sensitivities and needs of my people and our rich, diverse communities of many colors!" Nery Silverio, Event Coordinator
"My Chicano roots and knowing the history of the communities we serve allows me to embrace the stories I hear and make them a part of my overall purpose to include as many cultures in my development as a person. I do this to honor and celebrate my grandfather who in 1943 made the decision to come to the United States and open the doors of opportunity that our great nation has to offer for our family. When I speak to the families and children we serve, I hear my story repeated in their own experiences. To not act on the opportunity to engage and share would be unforgivable." Jon Sanchez-Casas, Partner Development Manager
"Being a first-generation Latina, I grew up at the intersection of my Puerto Rican heritage and the American society my family desperately wanted to blend into. It wasn't always easy to hang on to my sense of identity, my language, and my drive to be an example of the American dream all at the same time - especially when there were few examples of 'success' that looked like me. When I get the chance to interact with Hispanic kids, we serve at Operation Warm, it allows me to, maybe, serve as that example to kid who may feel the same way I did. When I can interact and speak Spanish to a kid at an event who doesn't yet speak English, the look of understanding, acceptance, and connection in their eyes brings me to tears. It's hard to put into words what that does for my soul." Brenda Lee, VP of Marketing & Program Implementation
Many of the children we serve live within Hispanic and Latino communities. By partnering with us, we can continue providing children with brand-new coats and pairs of shoes for the colder days ahead. Visit operationwarm.org/donate to make a lasting impact on the life of a child.
If you would like to learn more about the contributions Latinos and Hispanics have made, visit https://www.nic.lat/the-most-important-contributions-of-latinos-to-the-united-states/
About Hispanic Heritage Month
Hispanic Heritage Month takes place between September 15th and October 15th. We take this time to celebrate the histories, cultures, and contributions of American citizens whose ancestors came from Spain, Mexico, the Caribbean, and Central and South America. (About National Hispanic Heritage Month)