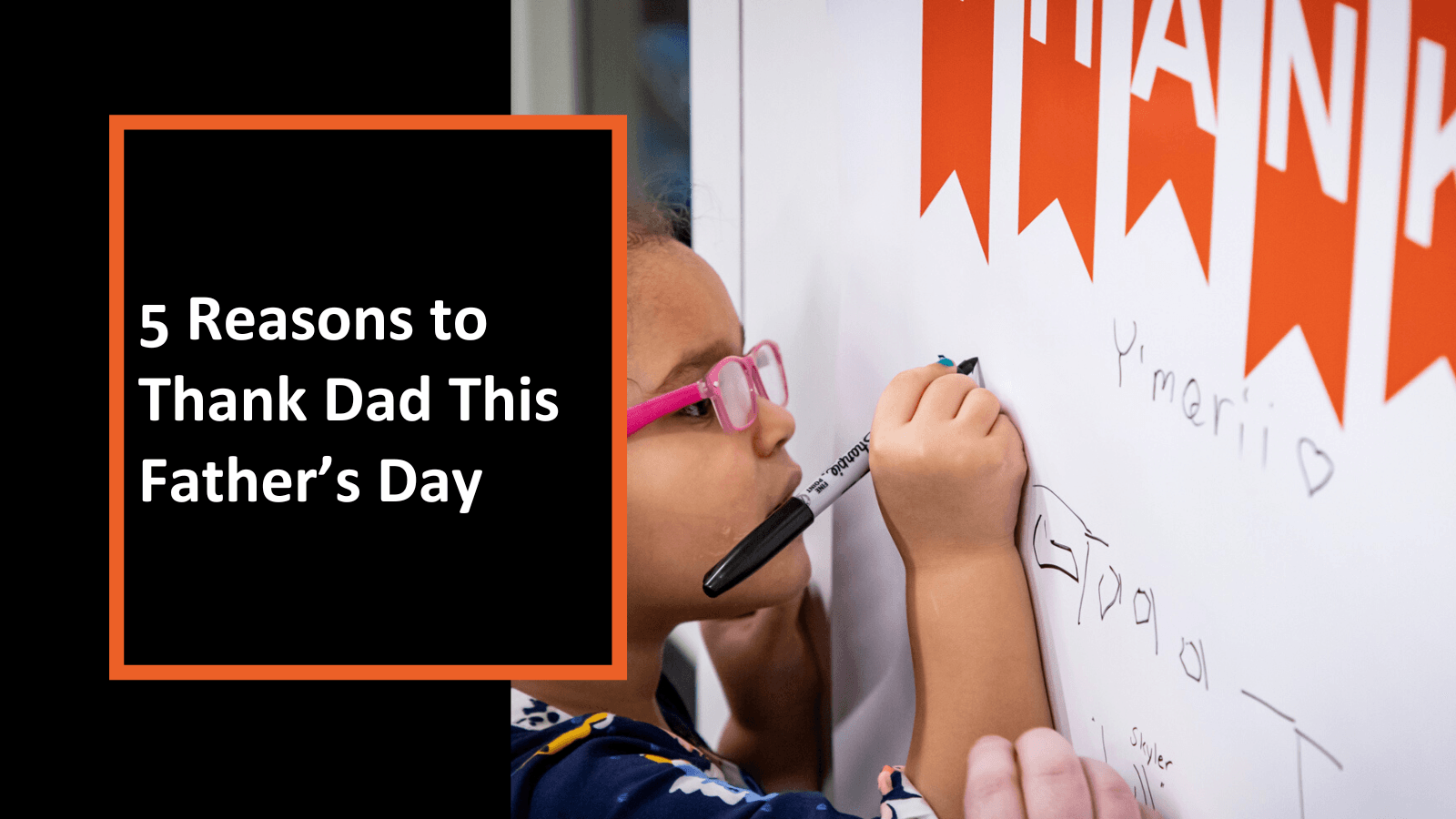 Did Dad or another father figure—such as a grandfather, stepdad, or uncle—make a difference in your life? If so, Father's Day is the perfect time to let him know how much you care. In honor of the paternal bonds that strengthen our lives, families, and communities, here are five reasons to express gratitude this Sunday:
Dad modeled caring leadership.

Parental figures who demonstrate kind, respectful authority help raise children who can lead confidently and fairly—whether it's in the classroom or the boardroom. If that sounds like Dad, thank him for helping you become a better mentor, teacher, or boss.

 
Dad taught you to stand up for others.

Sometimes, making a difference is as simple as standing up for what you believe in and extending a hand when someone needs help. If Dad taught you to speak up and take action—even if nobody else is stepping forward—don't forget to say thanks this Father's Day.

 
Dad taught you to do it yourself.

Sure, it would have been easier (and less messy) if Dad flipped the pancakes himself, but he let you learn from your mistakes. Whether Dad taught you to tie your shoes, change a tire, or contend with that ominous sound coming from the water heater, thank him for laying the groundwork for a lifetime of useful skills.

 
Dad expanded your world.

Whether your parental figures were sporty, outdoorsy, or bookish when you were growing up, chances are that they opened the door to worlds you still enjoy spending time in. If Dad or another paternal figure took you camping, coached you in Little League, or guided your first journey to Narnia, Hogwarts, or Middle-earth, be sure to tell him how much he means to you this Father's Day.

 
Dad kept you warm.

Not all fathers have the means to provide for their kids as they wish they could, but they may offer warmth in so many other ways: positive role modeling, acts of caring, and quality time spent together. At Operation Warm, our mission is to connect families to the resources they need to meet their children's basic needs. That starts with the gift of a brand-new winter coat or pair of shoes—and we work with community partners ranging from food banks to health clinics to offer so much more. When communities come together to support fathers and families, we help to build a warmer, brighter future for children.
Want to give the gift of warmth this Father's Day by making a donation to Operation Warm in Dad's name? You can do so here.