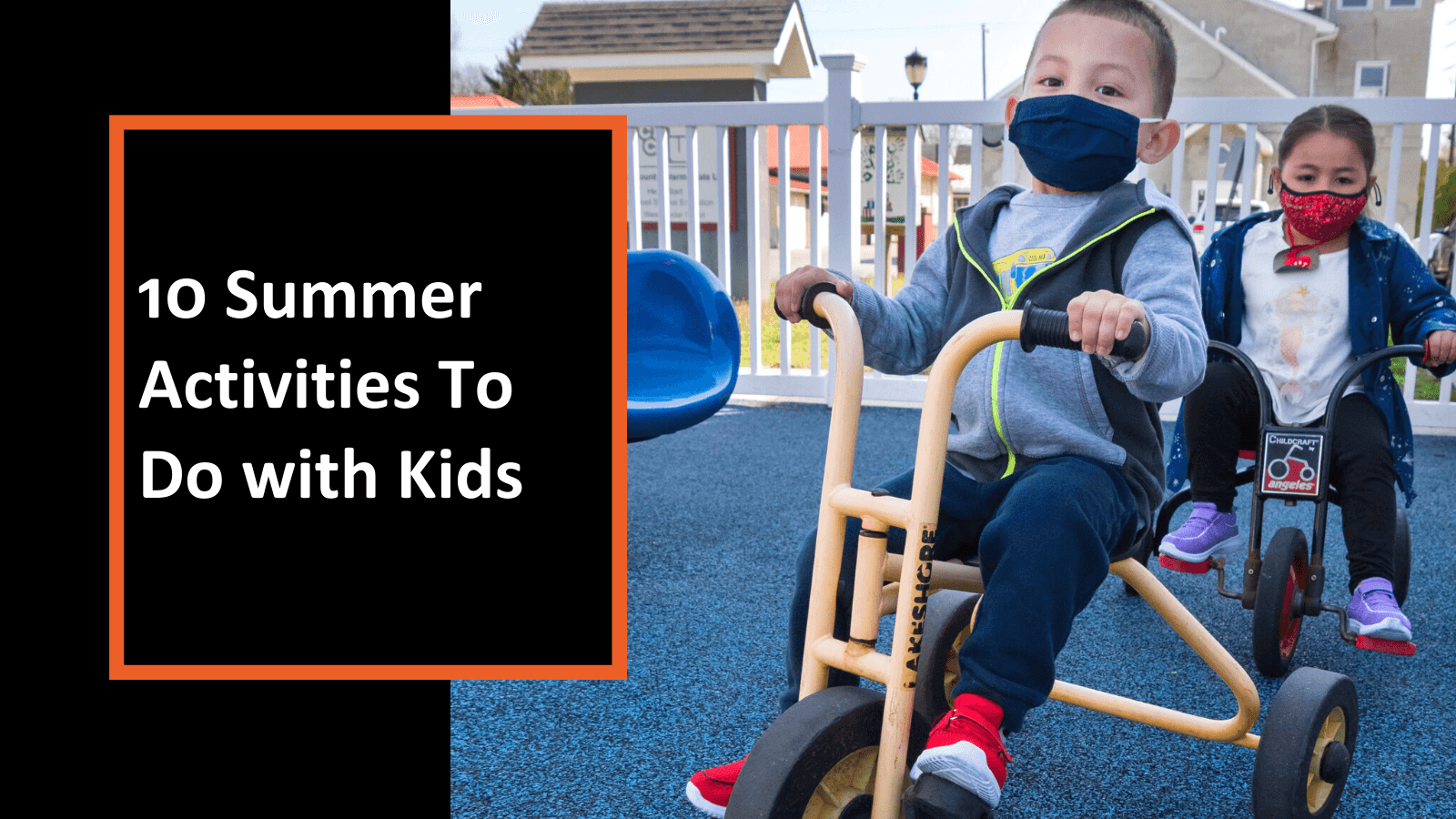 With the start of summer, thoughts turn to ways to keep young minds and bodies active—and conquer the ever-present temptation of screens. At Operation Warm, we're all about getting outside this summer, especially now that we're in year two of our shoe program, which equips kids with the proper-fitting athletic shoes they need to make the most of playtime. So, we've rounded up a few of our favorite free or low-cost activities that are perfect for warm weather:
Find a new playground. There's no need to get stuck in a playground rut. Try exploring beyond your usual haunts and see if your community has some hidden gems. Playgrounds with splash pads or planned summer activities offer extra ways to stay cool and make friends.
 
Host summer camp at home. You don't have to go far to enjoy the benefits of camp. Field-day-style games and relay races can be held in your own backyard, the park, or a local athletic field. For the full camp experience, pitch a tent—or blanket fort—at home.
 
Splash around. We couldn't resist sharing this tutorial for making an extra-long slip-n-slide, but even a small space is big enough for fun with the garden hose. Concerned about wasting water? Sponge-ball water fights are an enjoyable alternative.
 
Take a nature walk. Many state parks host free, guided activities to introduce families to the great outdoors. Or, borrow some field guides from the local library to help kids learn about birds, bugs, and plants in your own neighborhood. You can find wildlife even in the heart of a city if you pay attention.
 
Go on a picnic. Lunch is more fun when it's outside. Encourage kids to help prepare picnic-friendly foods, such as these variations of ants on a log, then spread out a blanket and enjoy.
 
Get some air. Make or buy a kite and compete to see who can keep it aloft the longest. Or craft paper airplanes and discover which designs are the most aerodynamic.
 
Have a scavenger hunt. Get kids moving—and thinking creatively—with an exciting search. Scavenger hunts require a little planning but can be tailored to all age groups and make for a memorable experience.
 
Draw out the fun. We love this list of eight activities for kids using sidewalk chalk. From hopscotch to four square, these games are simple, engaging, and great for groups. And when kids are tired of running and hopping, they can get creative with chalk drawings.
 
Play in the dirt or sand. For younger kids, simply digging and getting dirty is a delight. Provide rakes and shovels from the dollar store for extra fun. For older kids, try gardening or building fairy houses with sticks and leaves found outdoors. 
 
Be a tourist—or tour guide—in your town or city. Visit the town hall, the library, the local free museum, and any other notable sites in your community. Encourage older kids to plan the itinerary and act as tour guides to teach each other about local history.
Are you looking for ways to make a difference for kids in your community this summer? Get involved with Operation Warm or make a donation to help us provide more kids with the shoes they need to run and play.