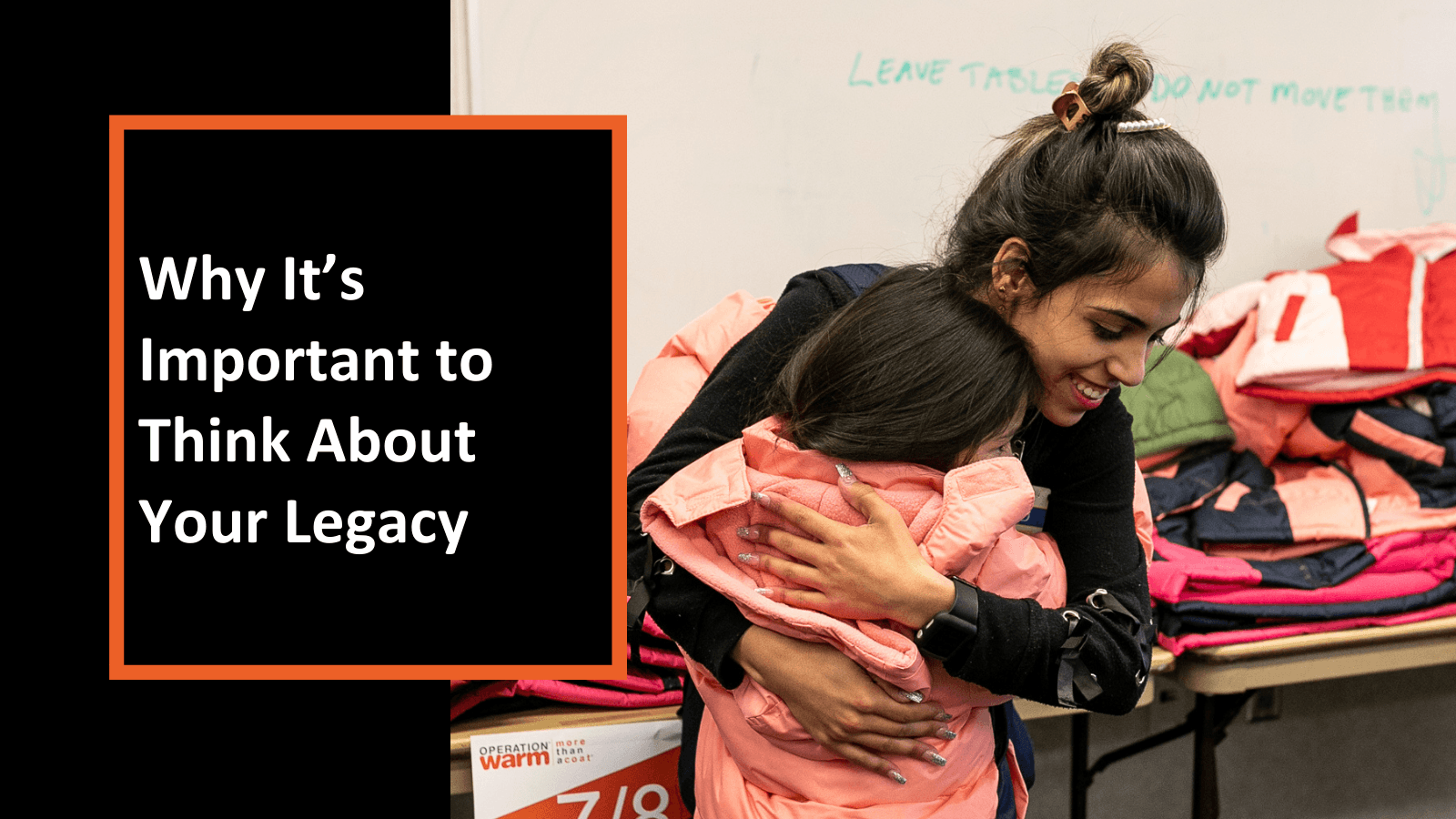 Many of us are so busy living our daily lives that we don't spend much time thinking about the legacy we wish to leave behind. I get it—I, too, prefer to keep my focus on the important work I can do today. Nonetheless, planning a legacy is something that everyone should put some thought into at any age. Why not start now? In fact, May is Leave a Legacy Month, a time to create awareness around the impact and benefits of leaving a planned gift. It's the perfect time to reflect on the organizations and causes that are most important to you and plan how you can help sustain them far into the future.
Why plan a legacy gift?
A legacy gift, sometimes called a bequest, is a planned donation that will be distributed in the future. Planning one or more bequests to organizations you care about—such as a nonprofit that's close to your heart or your alma mater—gives you the opportunity to make your wishes known and to maximize your life's impact. Your gift will help ensure that the organizations you care about can continue their work for a long time to come.
Tax benefits of planning a legacy gift
Legacy gifts payable to a qualifying nonprofit organization are exempt from estate taxes, helping to reduce the tax burden on your heirs. Certain types of legacy gifts offer special advantages when it comes to saving on taxes. For example, retirement accounts are heavily taxed, but nonprofit organizations are exempt from paying taxes on willed retirement assets. Designating a nonprofit as the beneficiary of your retirement funds could help your assets go further. A financial advisor can provide more information along with planning assistance to maximize the impact of your legacy.
How Operation Warm uses legacy gifts
Operation Warm uses standard donations, large and small, to meet children's immediate needs for warm coats and shoes and to provide access to resources, such as food and healthcare services, from our community partners.
Legacy donations serve a slightly different purpose by helping to secure the future of programs and continue to expand the number of communities and children served. Why look so far ahead? Because the need for services is growing. Around the world, the COVID-19 pandemic has reversed decades of progress in eliminating child poverty, and inflation is hitting low-income parents the hardest. It may take a generation or more for families to recover from these setbacks. Legacy gifts help Operation Warm prepare to meet whatever challenges are on the horizon. 
Next steps
Ready to start planning your legacy? It's generally a good idea to consult with your financial advisor and to update your will in consultation with a legal advisor. Doing so can help maximize the benefits of the legacy you leave behind—both for your heirs and for the organizations you choose to support.
If interested in including Operation Warm in your legacy, your planned gift will help to keep providing #Morethanacoat to children and families in need.
About the author
Stephanie brings more than 20 years of finance, operations, and consulting experience with a focus on business development (mergers & acquisitions, public offerings), process improvement, and financial control in both public and private companies. She served as SVP and CFO of Alliance Consulting (acquired by Safeguard Scientifics); EVP and CFO of XLConnect Solutions (acquired by Xerox, formerly owned by Intelligent Electronics); and in various executive capacities at Intelligent Electronics. Ms. Cohen has a BS Accountancy from the University of Illinois, Urbana-Champaign and is a CPA, having started her career with KPMG Peat Marwick.