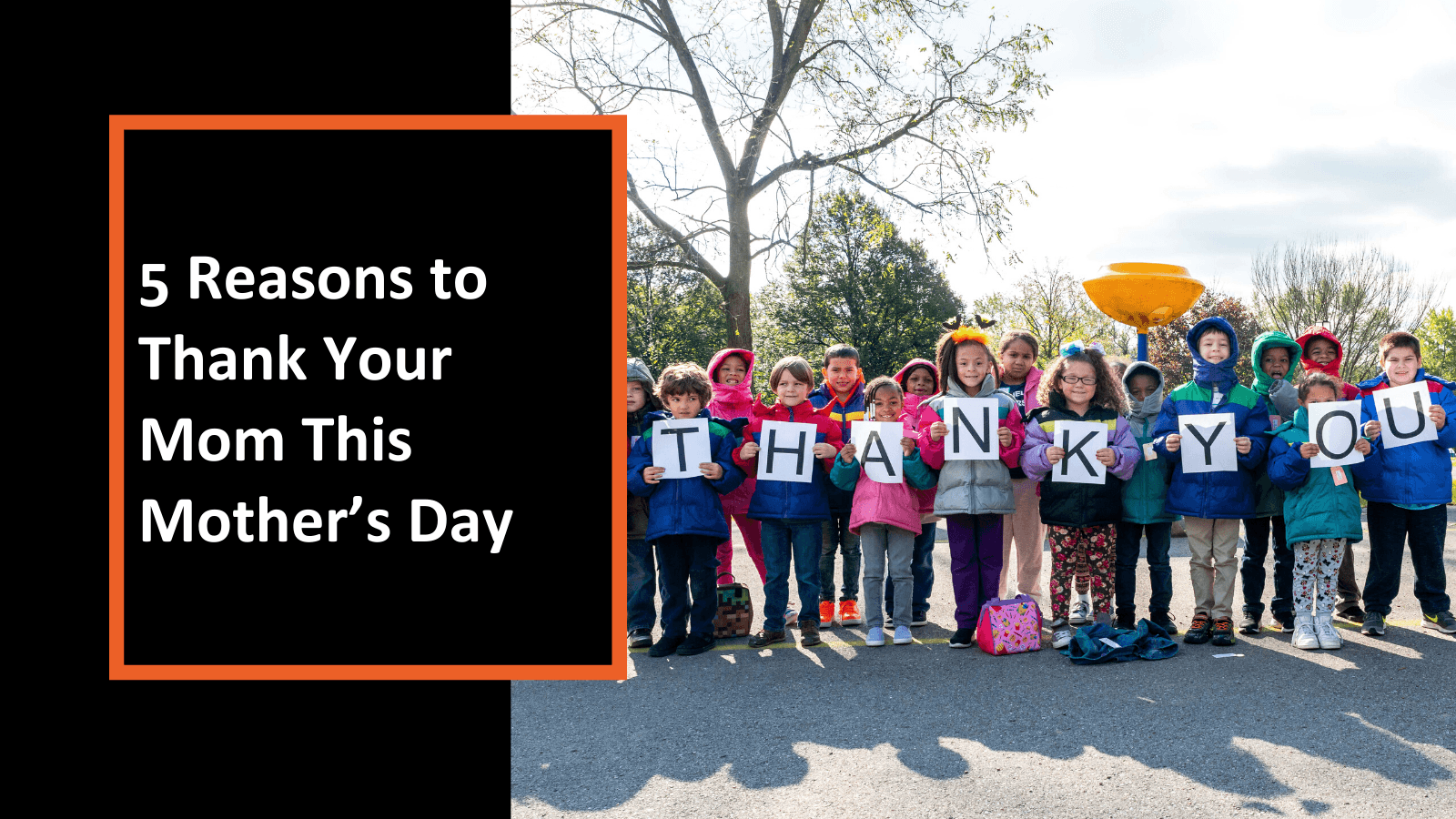 Mother's Day is a time to celebrate motherhood and the moms you love—whether these maternal figures were with you from birth or entered your life through acts of love and caring. Here are five reasons to say thank you this Sunday:
1. Mom taught you how to treat others
Your most formative relationships taught you how to work together with and appreciate others, both by setting boundaries ("Don't give me that look!") and practicing grace. If your mom is responsible for shaping how you handle life's interpersonal challenges and find goodness in those around you, she's made the world a more cooperative and compassionate place.
2. Mom showed up for you
Every child deserves the presence of caring adults who have their back, encourage their passions, and cheer them on. We never stop needing this support but gain the ability to pass it along. This Mother's Day, don't forget to tell the maternal figures in your life just how much it means to have them in your corner.
3. Mom shared her skills
Whether Mom taught you to cook, read, drive, or navigate the business world, she helped you find the confidence to learn and grow. Think of her the next time you break out your best dance moves, win that promotion, or bake the perfect loaf.
4. Mom believed in a better future
Mothers around the world cherish a vision of a better world and a brighter future for their children. Maybe that means taking political action today to bring about a more promising tomorrow. Or maybe the maternal figures in your life showed you ways to practice resilience and small acts of kindness to enrich your life and others'. Let them know how much you appreciate their hopes and dreams on your behalf.
5. Mom kept you warm
Even when they don't always have material resources, mothers provide warmth through countless acts of love. At Operation Warm, we try to channel that spirit in offering the gift of warmth through our brand-new coats and shoes. In doing so, we help to support mothers and families as they perform the important work of caring for their children. Whether a mother, grandmother, aunt, or another honorary mom helped keep you warm while you were growing up, don't forget to say thank you this Mother's Day.
Want to give the gift of warmth by making a donation to Operation Warm in Mom's name? You can do so here.