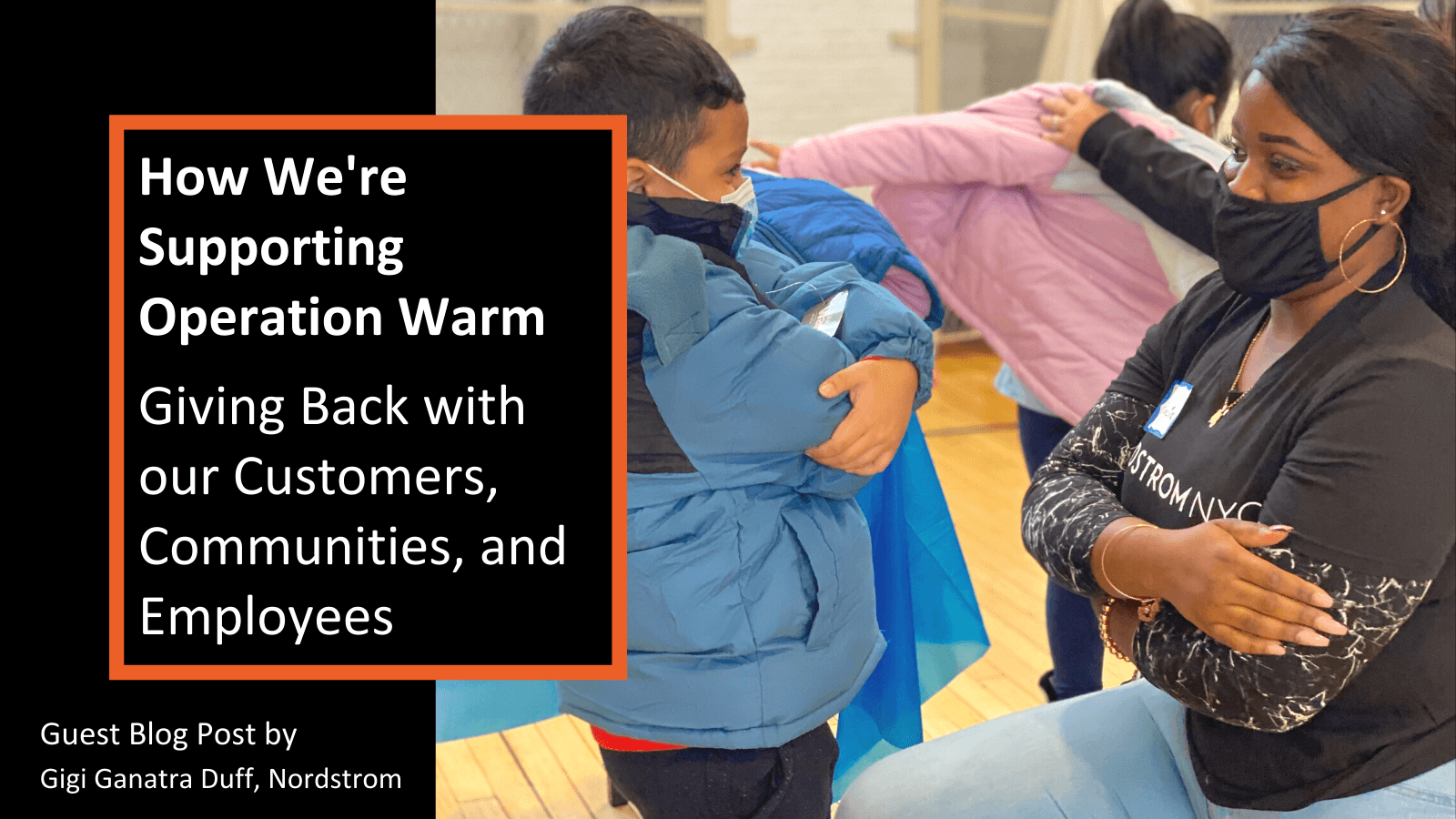 Each holiday season, Nordstrom continues our commitment to give back to the communities we serve by helping organizations that support the basic needs of kids and families. We're proud of our charitable efforts throughout the year, but the holidays are an especially important time to support those in need.
Since 2018, we've been a proud partner of Operation Warm – joining together to gift brand-new coats to children in need across the US and Canada.  We know our giving impact grows when we can invite our customers and employees to help us support important causes and partnering with Operation Warm allows us to do that.
With our customers, we recently hosted two incredible coat-gifting events in honor of Giving Tuesday. We're also inviting our customers to give back to Operation Warm through various in-store and virtual activations.
"Giving back to our local communities is a fundamental part of who we are at Nordstrom," said Gigi Ganatra Duff, vice president of corporate affairs at Nordstrom. "A warm coat makes such a difference in these kids' lives, and we're grateful to play a role in helping keep them warm."
On November 29th and 30th, our employees gifted nearly 1,000 coats to students in need in New York and Toronto. Both days were filled with laughs, smiles, and most importantly warmth as each child got to take home and brand-new coat that they can call their own. The joy was shared between our employees and the students and was an unforgettable day that will bring those kids warmth, confidence, and hope throughout winter seasons to come.
To learn more about Nordstrom and their partnership with Operation Warm visit https://secure.givelively.org/donate/operation-warm-inc/team-up-with-nordstrom