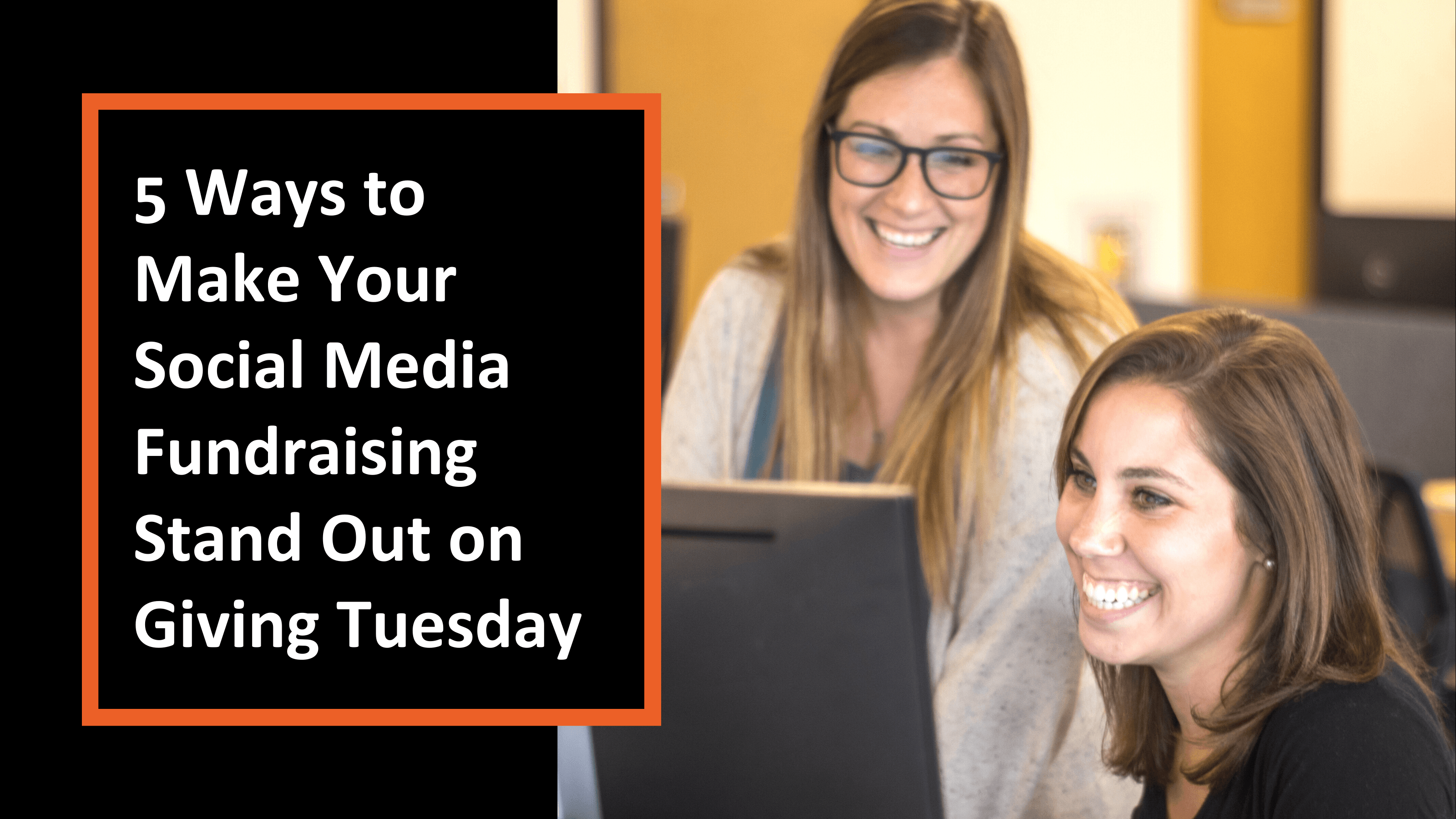 Giving Tuesday is right around the corner and whether you're a nonprofit, or an individual fundraising for one, it's important to make the most of your social media network.  With 25% of donations on Giving Tuesday inspired by social media, it's never too early to be prepared! 
 
Over the past nine years, there have been millions of Giving Tuesday supporters. With so many incredible organizations to support, we know it can be hard to make your organization stand out in the crowd. That's why we put together the top 5 things you can do on social media to help your fundraising efforts. 

1. Start Early 
Everyone will be posting on Giving Tuesday, so start early and come up with creative ways to stand out! Try a count-down to the day of for maximum exposure or reflect on some of your previous Giving Tuesday initiatives to get your followers excited! 
2. Use Hashtags 
Hashtags like #GivingTuesday and #GlobalDayOfGiving will be used and searched for throughout the days leading up to the event. Be sure to use these and pair with a few of your own to appear on discover pages. The most common number of hashtags to use is 1-3 to keep your posts relevant, while not feeling like spam. 
3. Make your mission clear 
Your current followers may know about your favorite charitable organization, but Giving Tuesday is also a day for discovery! Make sure to have current posts about your mission and how the donations you receive will contribute to it. The official Giving Tuesday page offers a variety of tools about the initiative that you can pair with your mission, too! 
4. Engage in trends 
One of the best ways to stay top of mind, is to be just that—timely! Find a current trend that aligns with your organization (or the one you're supporting) and participate. Make sure to use buzzwords or catchy puns in your caption so it appears on feeds and try adding a call to action for your followers to increase engagement rates.  
5. Encourage Participation 
Impact can be seen in more ways than just donations. Encourage your followers to share your posts and be sure to make the caption will grab the attention of their friends and followers. Try playing a fundraising game with your followers like donation bingo or have them share stories about your organization! 
About Operation Warm: 
Operation Warm is a national nonprofit that provides warmth, confidence, and hope through basic need programs that connect underserved children to community resources they need to thrive.  Over the last 22 years, Operation Warm and our partners have used brand-new coats and shoes as a bridge for families in need to access everything from flu shots to new books.  
To make a lasting impact on the lives of children, visit www.operationwarm.org/donate