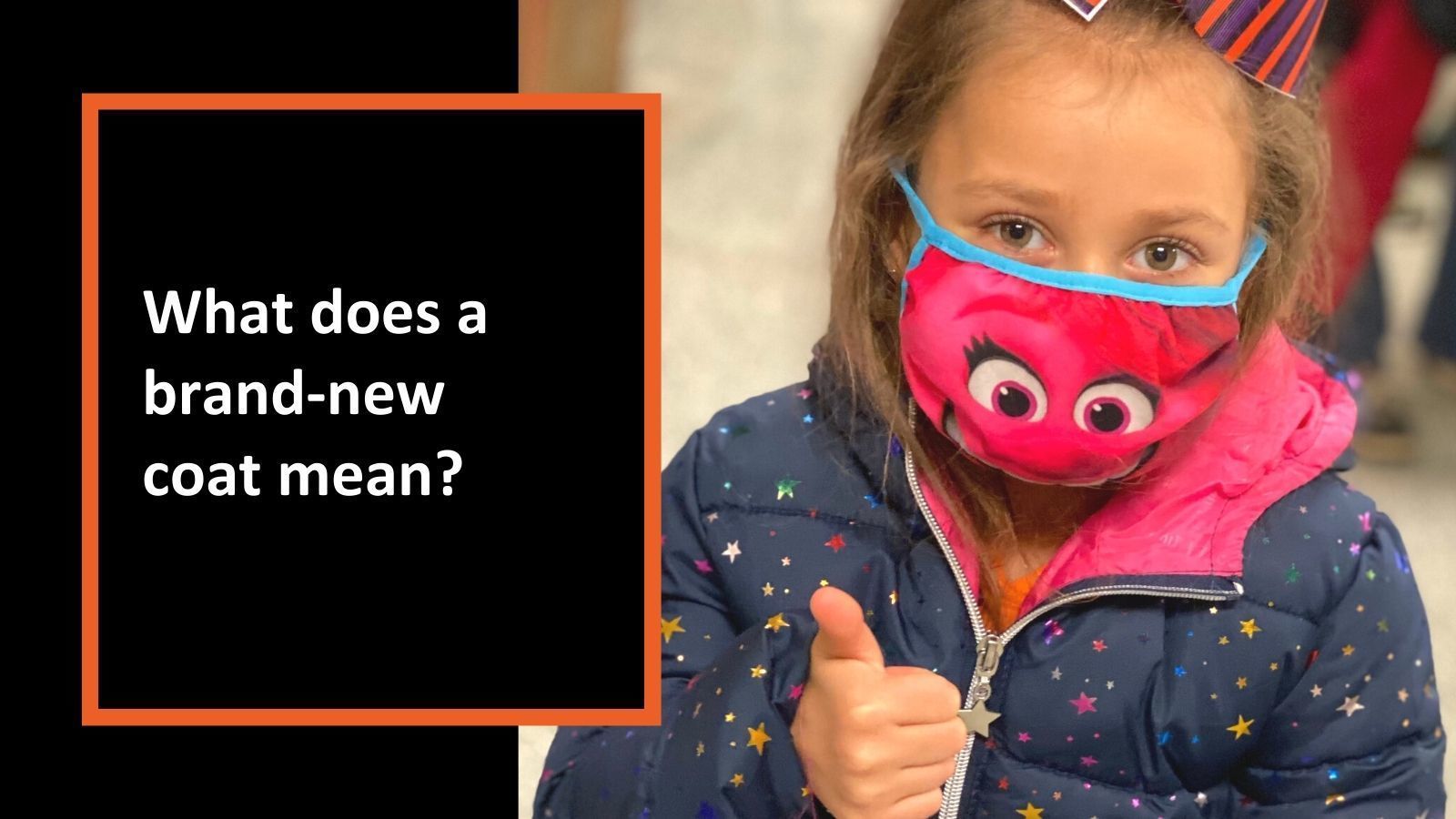 During the fall and winter of 2020, the global pandemic and the subsequent economic fallout was particularly difficult for families already in need.  Our Wish List receives about 150,000 requests for coats in an average year, but last year's Wish List topped out at 450,000 requests – that's a 200% increase.
The Wish List was filled with requests from school counselors, social workers, and other individuals who support high-need elementary schools with Title 1 status (40% or more of children living in below poverty and low-income households).
Requests also came from community leaders within organizations such as homeless shelters, foster care agencies, and other direct service organizations which provide resources for children in urgent need situations across the US and Canada. These caring professionals shared what a new coat would mean to the children in their care. 
"For low-income families receiving coats for their kids will mean more funds for food, basic utilities like heat, and it will mean HOPE." Wrote Maria, President of a Lifeline Outreach, which operates in Anchorage, Alaska.
Shanae Grimes, Director of Heavens Angels Daycare & Development center in New Jersey, shared, "Some of our children come with no coats, coats that are too small or zippers and buttons that are broken, so they are not fully protected. A new coat would mean warmth and the ability to go outside and play in the winter months."
Throughout the year, we partner with compassionate individuals, community organizations, government agencies, and corporations that wish to impact the lives of children on our Wish List. Thanks to our generous partners, the children cared for by Lifeline Outreach and Heavens Angels Daycare & Development center have been fulfilled with a new coat, but there is more work to do.
Our 2021 Coat Wish List began accepting applications on August 17th. As of August 31st, we already have 99,212 requests for coats, and we expect that number to double by October 1st.
 Whether you choose to donate a coat to one child or many, Wish List sponsorship allows us to provide coats to the kids who need your help the most.
If you would like to participate in a Wishlist sponsorship, visit www.operationwarm.org/donate