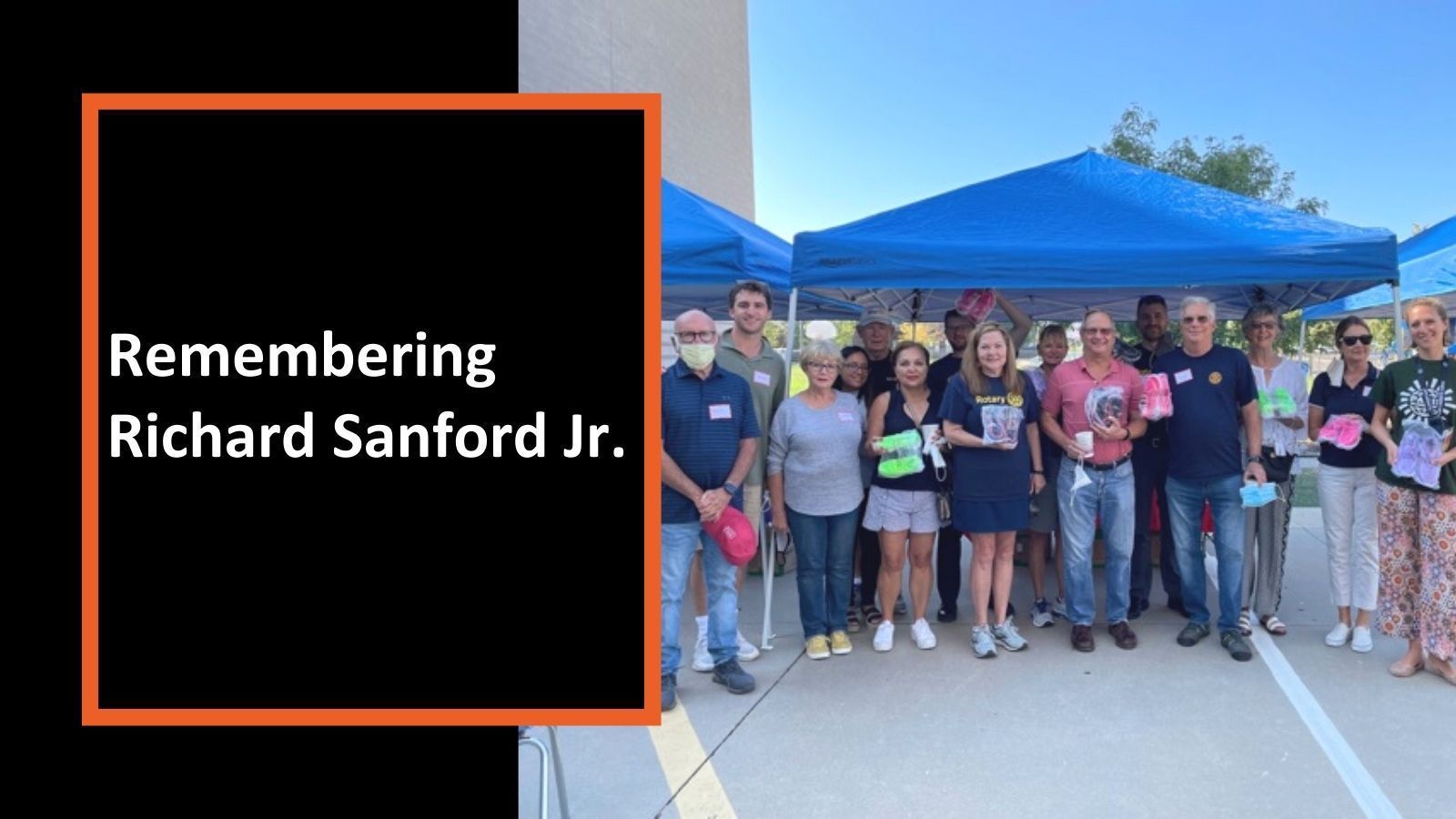 On Tuesday, August 10th, our Operation Warm colleague, Richard Sanford Jr., passed away after a protracted, decade-long battle with cancer.  People were drawn to his inherent kindness and his unique character. He interacted in a truly authentic and non-judgmental way. Richard was dedicated to serving this community through his work with Operation Warm and his commitment to volunteer service with the Cherry Creek (Denver) Rotary Club. 
In his memory, Operation Warm, together with the Cherry Creek Rotary Club hosted a giving event to provide a pair of athletic shoes to every Pre-K thru 3rd grade student at Paris Elementary in Aurora, Colorado, on Thursday, August 26th.
Richard had been a valuable member of our accounting team and is the son of Operation Warm founder, Dick Sanford. 
Richard's kindness and generosity touched the lives of so many.  He will be deeply missed.
Read more about Richard's work with Cherry Creek Rotary Club.