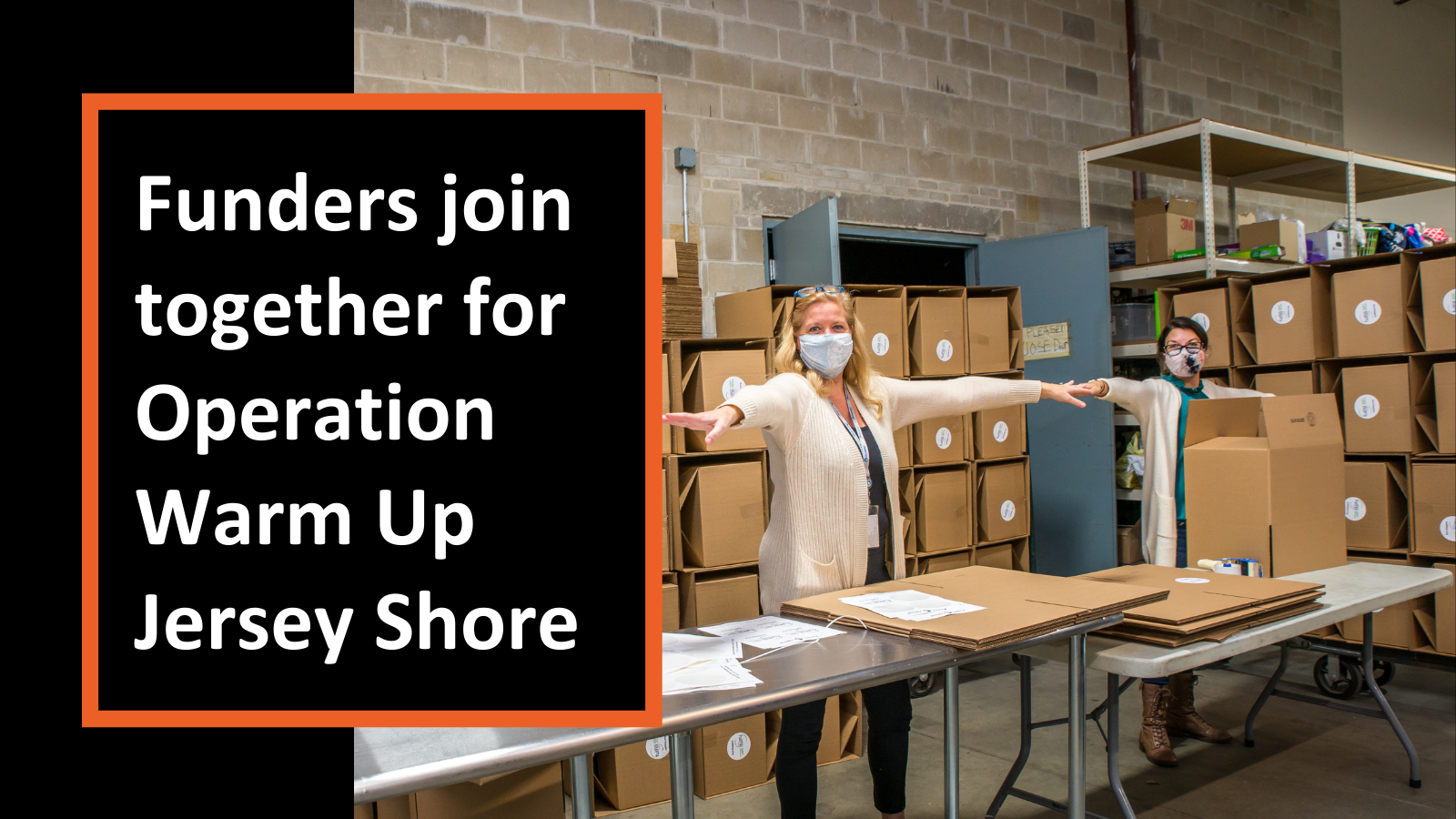 If there's one truth that the Covid-19 pandemic has highlighted, it's that the more we come together, even from a distance, the more impactful our efforts are. And that held true in November, when seven southern New Jersey philanthropic organizations joined forces with Operation Warm, Better Education for Kids, Inc. and Fulfill to distribute 3,200 new winter coats to children in Monmouth and Ocean Counties through "Operation Warm Up Jersey Shore."
Operation Warm Up Jersey Shore's funding partners included The Citta Foundation; Community Foundation of South Jersey; Grunin Foundation; OceanFirst Foundation; Pascale Sykes Foundation; United Way of Monmouth and Ocean Counties, and the Wintrode Family Foundation & Causeway Family of Dealerships with 100% match funding provided by Better Education for Kids, Inc.
Fulfill served as the local distribution partner for this initiative, hosting two events at easily accessible community sites. The distributions utilized a drive thru model, so that all volunteers and participants could stay as safe as possible. In addition to coats, Fulfill also provided each household with a family meal kit including hot chocolate and cookies. Thanks to the collective effort of all of the organizations, the events were a huge success, bringing warmth, meals, and smiles beaming under masks to everyone involved.
"Our food bank feeds 70,000 children at the Jersey Shore. We were grateful to be part of this partnership that allowed us to give those kids warmth this winter, in addition to full bellies. Being warm and full helps children maintain good health while providing comfort, safety, and overall well-being," said New Jersey's former Lieutenant Governor Kim Guadagno, the CEO and President of Fulfill.
One grateful recipient, Jennifer Barraud, told the New Jersey News Network that she had been out of work for months due to the COVID-19 pandemic. The opportunity to receive a new coat and food for the shelves came at just the right time. "It's going to save my family money - It helps us out with the food and their clothing. I am still not full time; I have not been getting a lot of money. I have my kids to take care of."
Operation Warm's Vice President Heather Connolly, who attended the events, was thrilled to see collaboration in action. "We have such a wide variety of funders supporting this initiative – corporations, private family foundations, and community foundations like United Way. The fact that everyone was willing to work together for the greater good and impact the community on such a large scale was really a joy to experience!"