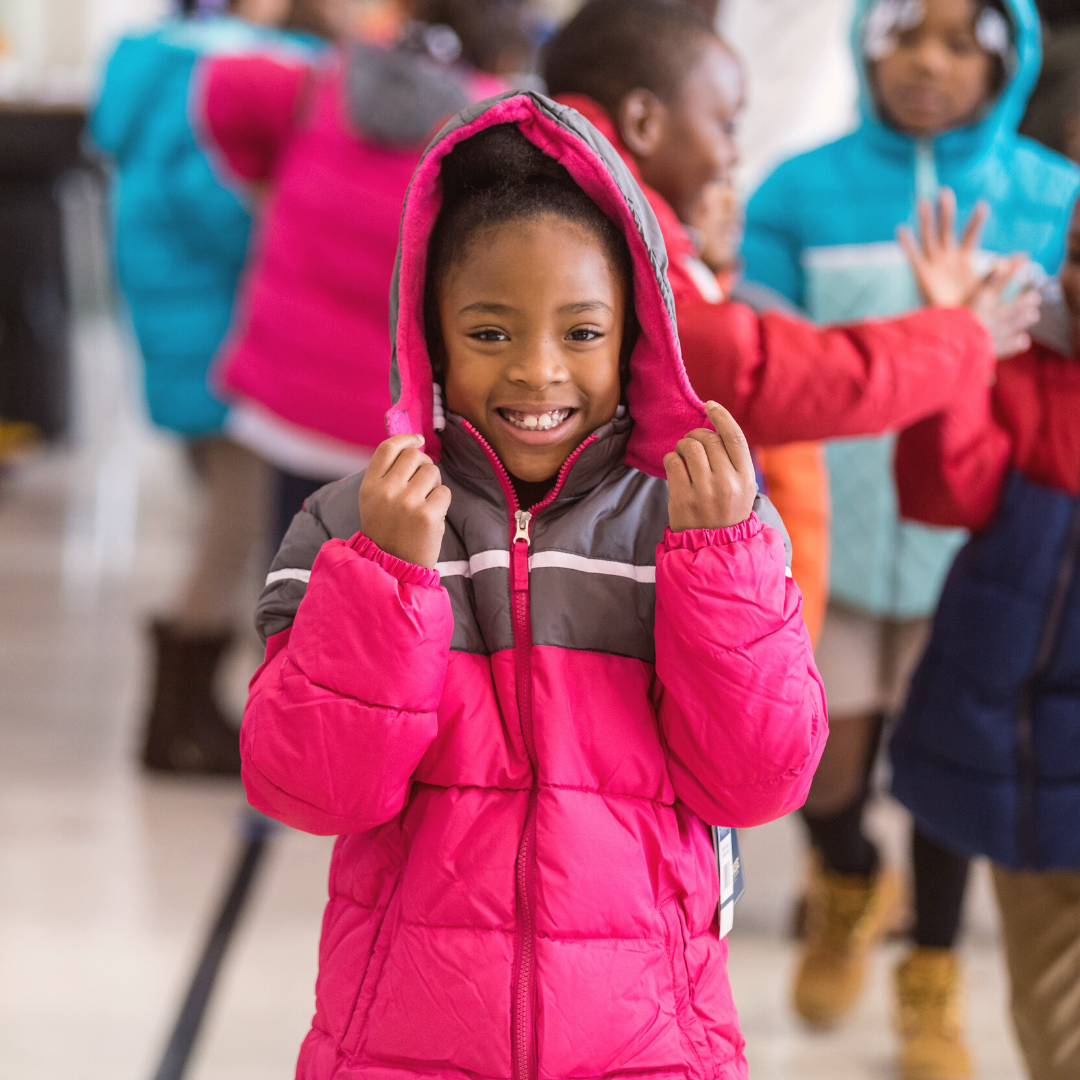 I have lived in New England for most of my life.  One of the many things I love about the area is the changing of seasons. The first pop of tulips in the spring, the sun shining at the beach during the summer, the leaves falling in the fall. When I think about winter, my mind goes to cold weather, snow, sledding – all circumstances and occasions that require extra clothing to bundle up to stay warm.  I feel fortunate that I have always been afforded a coat to keep me warm during the winter months, including as a child. Over the years, I have become acutely aware that having a coat is not available to everyone, and is directly tied to the many challenges that individuals face in our local communities.
In fact, in getting to know the mission of Operation Warm – to provide warmth, confidence and hope to children in need through the gift of brand-new winter coats – I learned that on an average year they receive over 150,000 requests for coats from kids in high need elementary schools, foster care agencies, homeless shelters, and other urgent need situations, but this year that list has more than doubled. Cigna is proud to be one of many Operation Warm partners that collectively will gift brand new coats to more than a half million children this year in the US and Canada.  With our most recent donation, we will be making a direct impact for more than 1,300 children residing in Connecticut, Massachusetts, New Hampshire, Vermont and Maine.
With a goal to support healthier kids for our future, there is great alignment of the respective missions of Operation Warm and Cigna.  Cigna's mission is to improve the health, well-being and peace of mind of those we serve.  As we look at the data from Operation Warm highlighting that eighty-nine percent of children surveyed felt their brand new coat would help them to play outside and be physically active, we see that direct connection to helping children live healthy, active lives.  Further, the opportunity to have peace of mind for families and the children themselves is inextricably linked to whole person health by keeping the kids active during the cold winter months, as well as providing the confidence and dignity that fosters good mental health.
I encourage all of us to think about the items we use in our daily lives, items like a coat that we put on each day, and what it means.  So often we may look at it as an addition to our wardrobe, without a second thought of the comfort – in all of its senses – it brings.  Through Operation Warm, we know it is so much #morethanacoat.  I am grateful that Cigna is committed to supporting individuals in our local communities, and supporting organizations like Operation Warm to give kids that comfort of a coat to help them create their best day possible.