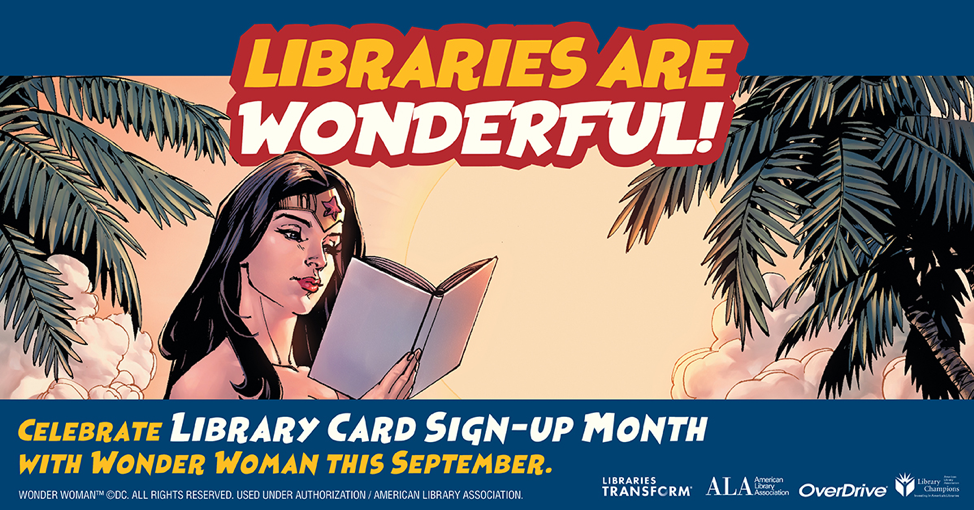 September is a great time to virtually visit your local library for the first time or get reconnected! Public libraries can have a huge impact on the life of a child as they explore imaginary worlds and learn new things. The current Covid-19 pandemic has made communities even more reliant on the resources they provide.
What is Library Card Sign-up Month?
Library Card Sign-up Month is a national campaign that started in 1987. Then Secretary of Education, William Bennett called for a campaign in which every child should have a library card and use it. The American Library Association took action to rise to Bennett's challenge.
Why Do Library Cards Matter?
Libraries provide tons of free resources to the public including books, DVDs, downloads and software while providing a comfortable space to relax and enjoy free wifi.
According to librarian Katie McLain Horner, "Libraries are nonprofit organizations, so when it comes to measuring success, they can't point to profit margins or sales as evidence. What libraries can point to are numbers: the number of people who walk through the doors, the number of items checked out, and the number of people who sign up for a library card." These are numbers that the library can use to secure future funding. Every card issued makes a difference.
What do Libraries Offer Beyond Books?
Chances are that your local library offers tons of free programming, classes, and opportunities to connect with your community. For example, all across the United States, Operation Warm is teaming up with public libraries to give a brand new coat and new books to each child who participates in our Warm Welcome to the Library Program. This engaging initiative provides an opportunity to introduce kids and families living in need to all that their library branch offers beyond books.
Operation Warm is thrilled to work with so many library partners across the united States, and encourages everyone to Lasso a library card today, and find your superpower!