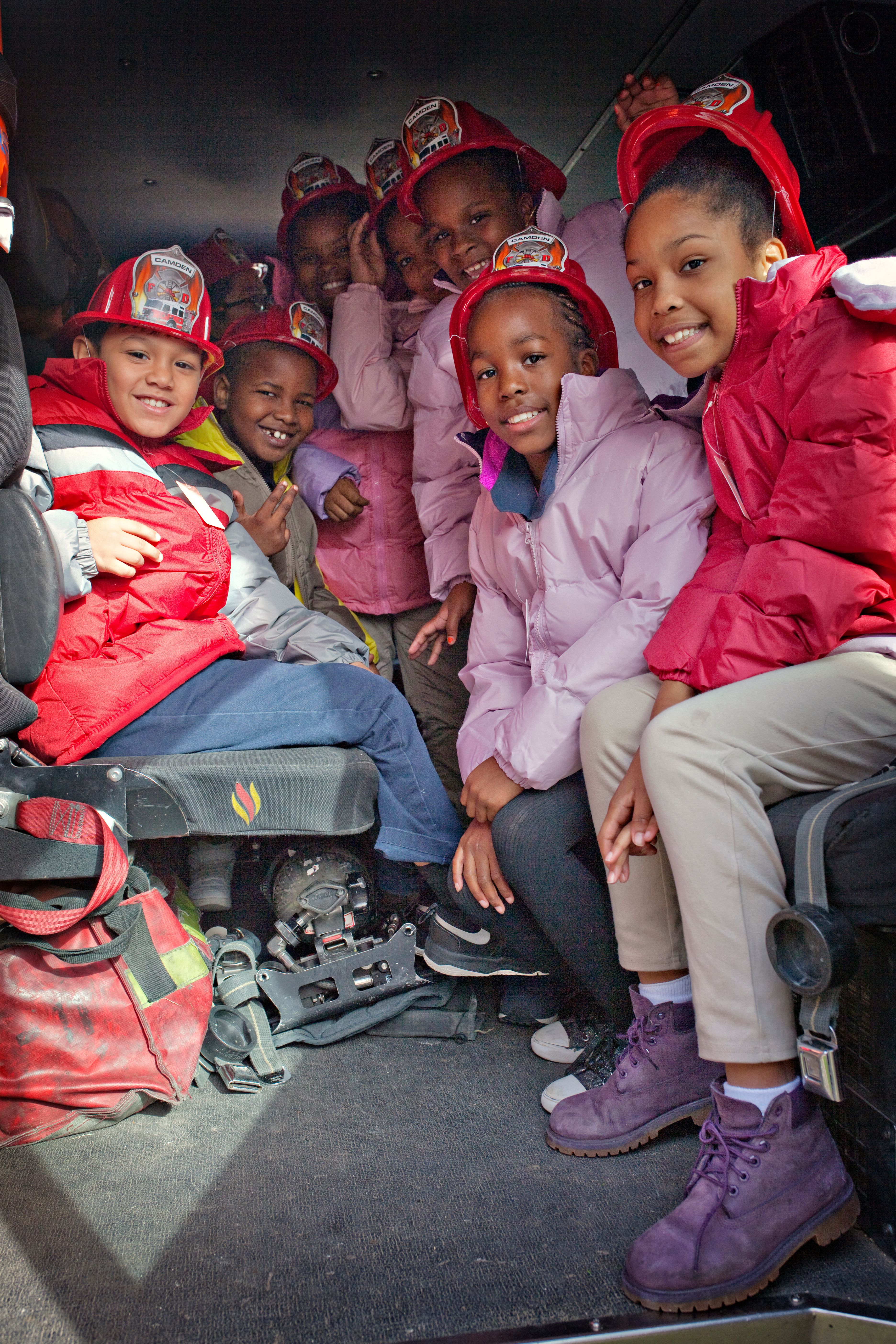 Join us in celebrating our firefighter of the month, Vinnie Messina! Vinnie was born and raised in North Carolina. He grew up in a family of law enforcement officers and civil workers, which made him realize from a young age that he wanted to be involved in public service. His older brother went on to become a fireman, and this sparked his interest in the fire service specifically. Some of his earliest memories from growing up involve spending time hanging around the firehouse.
Today, Vinnie is an active member of the Greensboro Fire Department, a member of the Greensboro Firefighters Charitable Fund, as well as the secretary of their IAFF affiliate, Local 947 Professional Fire Fighters of Greensboro. Over the years, he has done tremendous work in raising money and giving back to the children of his community. Vinnie says seeing children and families living in less than ideal conditions is what makes donating coats and working with Operation Warm so important to him. Everyday he witnesses first hand the need for help in his community and donating coats is his opportunity to give back and help those families in need.
One of the most rewarding aspects of working with Operation Warm for Vinnie is seeing the donations truly impacting the lives of others. He recalled an instance that stuck with him, where he drove through a neighborhood that he had donated to and saw children waiting at the bus stop in coats that he had recognized from a previous donation. Being able to actually see the children of this neighborhood staying warm at the bus stop because of his contribution was a humbling and rewarding experience for Vinnie. He truly believes that donating coats makes a real difference in the Greensboro community and intends to continue doing it for many years to come.
The firefighters of Greensboro have genuinely made the coat donation an exciting event for the children and the entire community. On donation day, they arrive in their fire trucks and give the kids the opportunity to see the trucks, wear their new coats, and hang out with the firefighters. This event is a chance for the kids to really connect with the firefighters on a more personal level, and allows the firefighters to take a break from traditional fire and domestic duty calls.
Vinnie Messina says,  "I think for the firefighters in Greensboro, we see a lot of stuff that takes a toll on us and this event helps combat a lot of fatigue. We get to have a face to face conversation, making eye contact with these kids allowing them to see us in a light that's more positive than they regularly see firefighters." This event is truly a rewarding experience for everyone involved and is one that both the firefighters as well as the children look forward to.
Thank you, Vinnie and all the Greensboro firefighters, for bringing warmth, confidence, and hope to your community!
Join hundreds of fire departments across the country to give brand new coats to children in the communities you protect.