Community Partnerships
Since 1998, Operation Warm has worked alongside firefighters, service clubs, faith-based, and other community organizations across North America to provide coats and shoes to kids who need them most.
Sign Up To Make An Impact
Benefits of Partnership
Custom Fundraising Tools
We can provide a custom online fundraising page to help you share your goals and track progress.
Partner Portal
Our online portal provides the fundraising tools and best practices you need to manage your Community Partnership program.
Dedicated Team Support
Our dedicated team ensures flawless implementation, logistical support, and successful promotion of coat and shoe giving programs.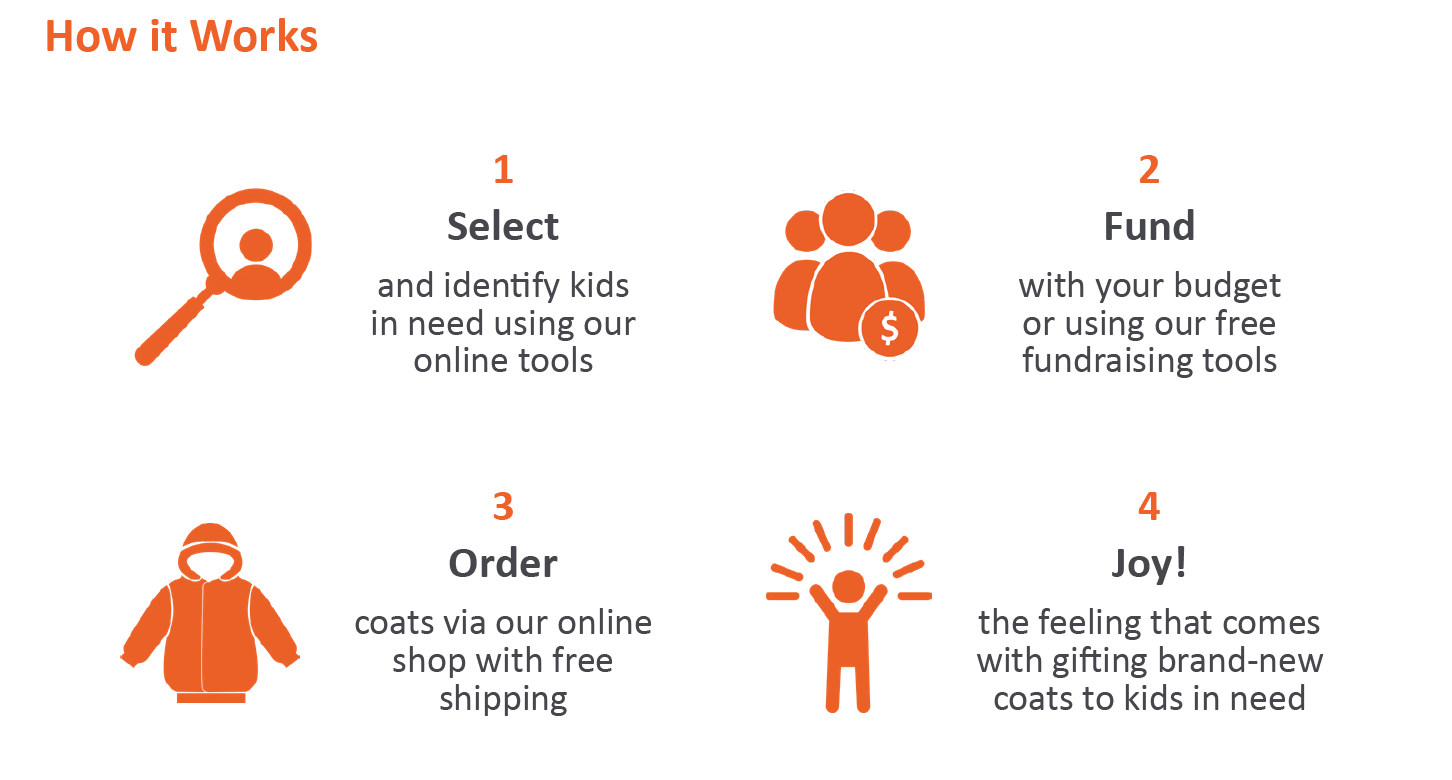 Operation Warm's Community Partner program is not a used clothing drive, you will need to raise funds and make a donation to Operation Warm to receive new coats and/or shoes.
If you DON'T have funding for your program, but are interested in having coats or shoes donated to your organization or school, please fill out our Wish List form.
Already a partner?