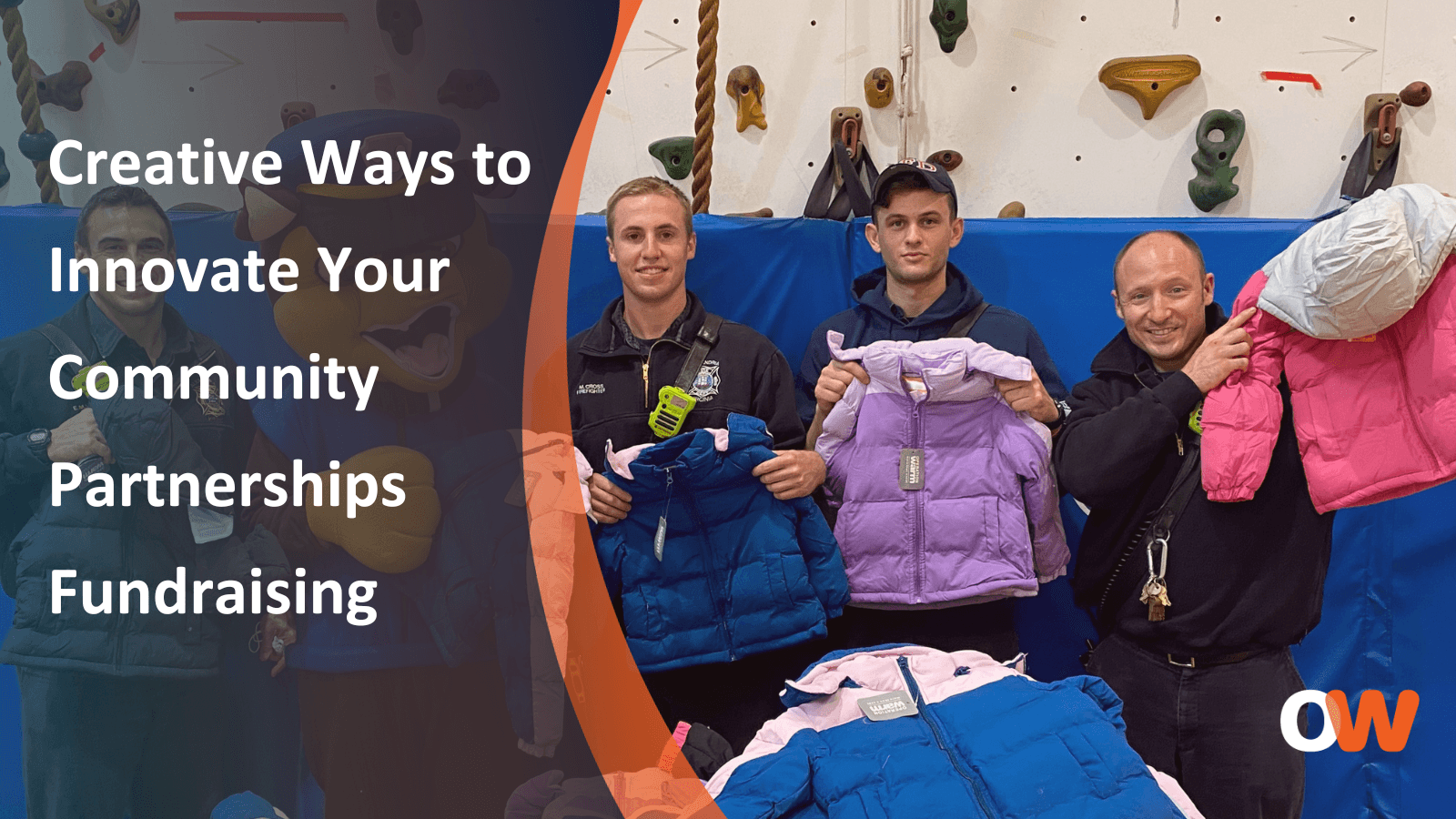 Since 1998, Operation Warm has worked alongside firefighters, service clubs, faith-based, and other community organizations across North America to provide coats and shoes to kids who need them most. Since then, we have served over 5 million children and have seen countless creative programs that make a huge impact. If you're looking for ways to get creative with your gifting program, you've come to the right place!
Team up with another local organization: Joining forces to do good is always a great idea! The more people you can reach, the more of an impact you can make – and it's a win for everyone when you team up locally. Last year, a fire department teamed up with a local business on an Operation Warm program and they were able to raise over 230% more funds than previous years!

Create a Livestream Fundraiser: Leverage the popularity of livestreaming platforms like Twitch or YouTube to host a charity stream. Team up with local influencers or community leaders to play games, conduct interviews, and encourage donations in real-time.

Cook-Off for Coats (or shoes!): Partner with local restaurants to support funds for your gifting program. Proceeds from one night of restaurant sales can go towards your coat program.

Play Games on Social Media: Make a bingo board and have your friends and family Venmo you for an impact. Operation Warm has bingo board templates saved to the highlights on our Instagram page that you can use for inspiration! Once you fill your board, donate the funds you raised to make a donation for coats or shoes.
Remember, the key to a successful charitable program is not just to raise funds but also to create a sense of community and shared mission. With these innovative ideas, you can make your fundraising both effective and engaging.