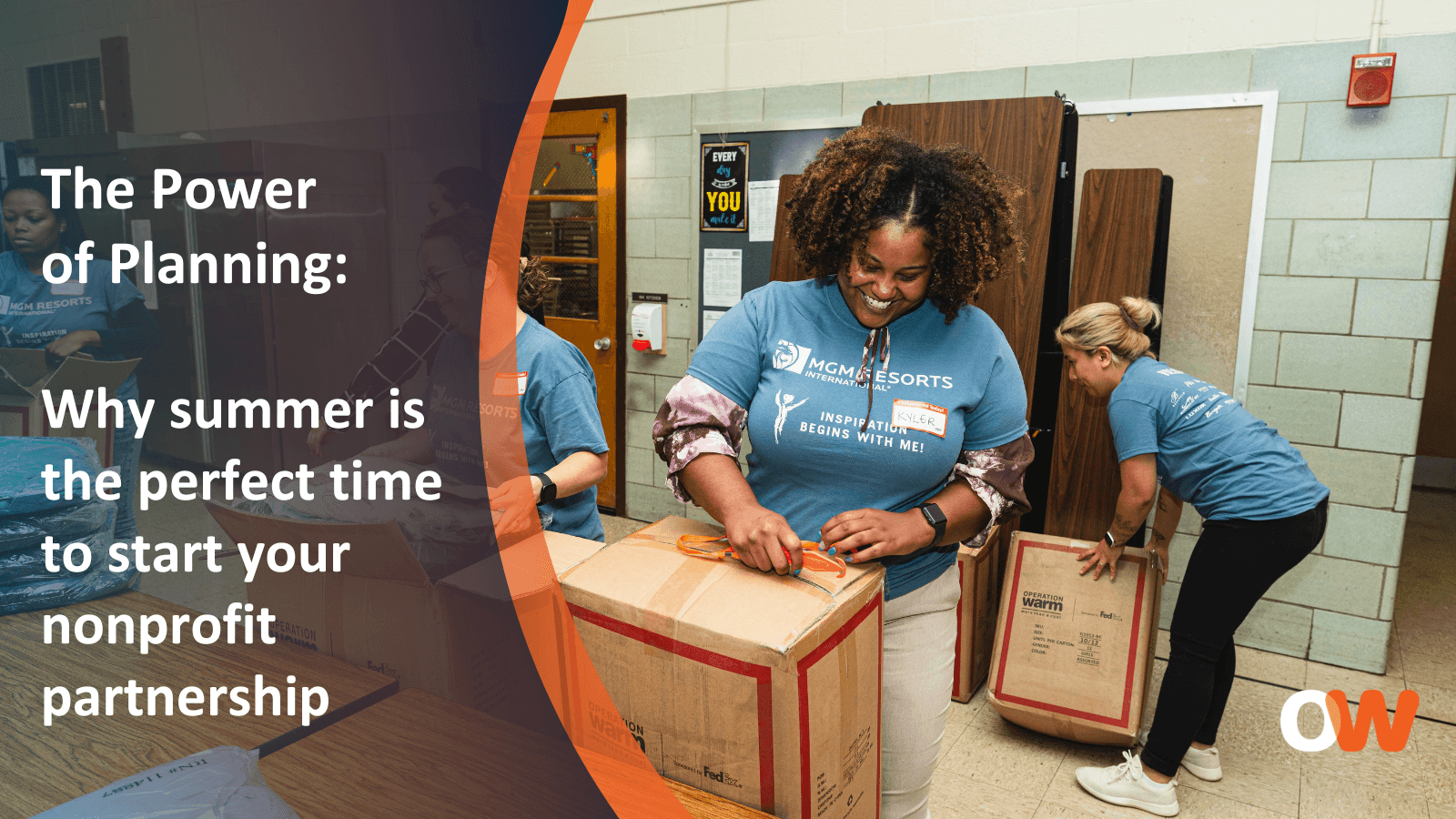 As we jump into a warm summer filled with fun and family time, it's also an opportune time to consider the impact we can make through charitable giving. While often times we associate the season of giving as the winter months, that is also the busiest time of year for many companies and their consumers. Starting your partnerships earlier in the year, not only allow you to be strategic in your philanthropic giving, but also allows you to create a more impactful change that separates you from the crowd. Let's dive into the many benefits of planning your nonprofit giving this summer:
Time to reflect on your priorities
Summer is a time for reflection and rejuvenation, providing the ideal opportunity to consider the causes closest to your heart. For many, this is the time when you have the opportunity and availability to put the effort into researching those charities that matter most to you and all of the ways you can support them.

Your gift makes a larger impact
While giving is important at all times of the year, the holiday season is when most are contributing - but nonprofits are supporting their communities all year round. When you support a nonprofit outside of their busiest season, the gift you make doesn't have to wait to support those in need.

Opportunities to be strategic
Planning your giving in advance allows you to explore opportunities for strategic partnerships. If you typically donate to charitable causes, think about how you can engage in a more meaningful long-term partnership such as starting an employee giving fundraiser, launching a cause marketing campaign, encouraging your consumers to round-up at the register to support a nonprofit, etc. There are so many ways to align your core values with a nonprofit.
Planning your nonprofit giving in the summer brings a range of benefits that can enhance the impact of your charitable contributions. By reflecting on your priorities, supporting at a time where you gift makes a larger impact, and taking advantage of opportunities to be strategic, you can make a profound and lasting difference. Embrace the power of planning and take this summer as an opportunity to be intentional in your philanthropy, creating a positive change in the world.