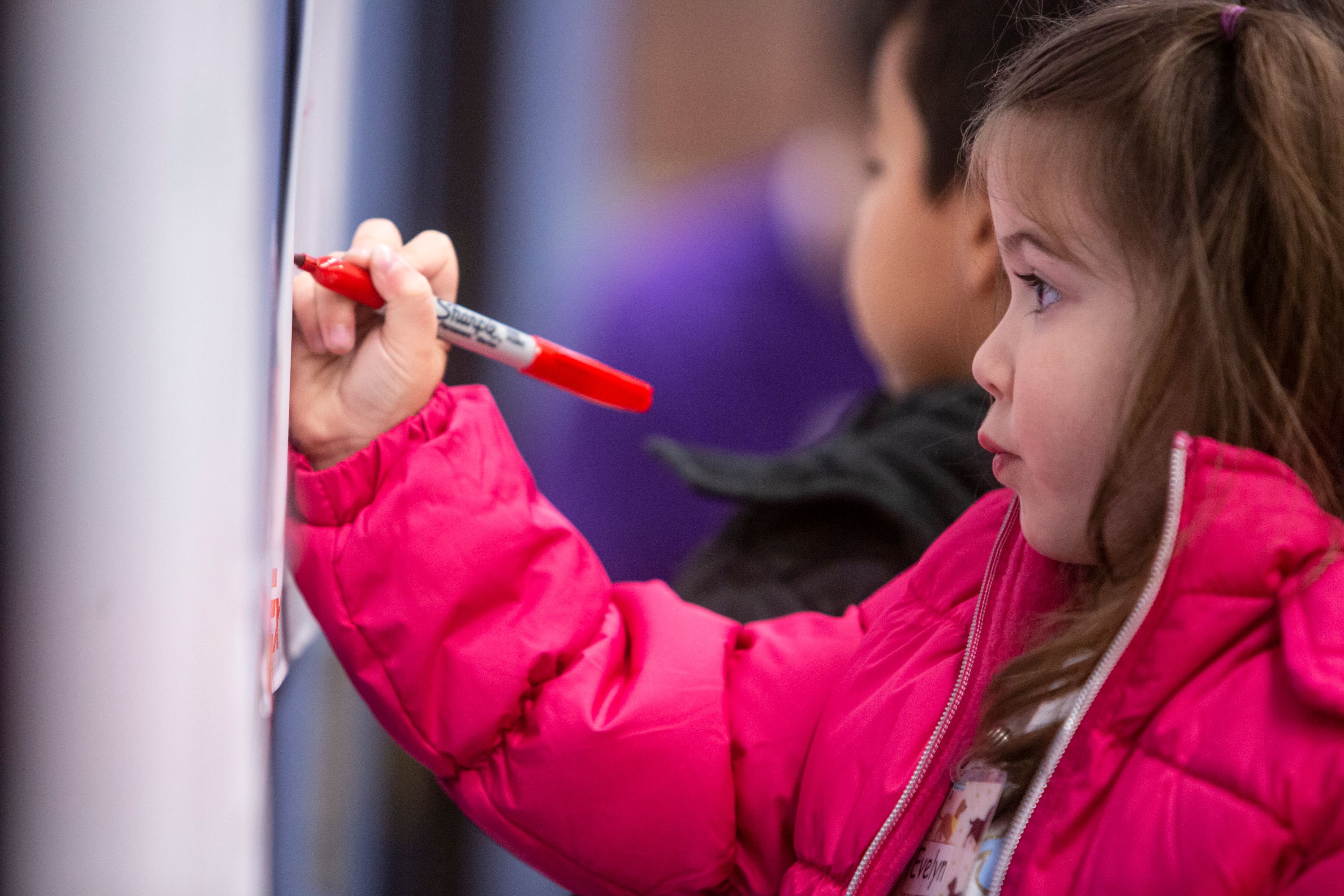 Operation Warm's online Wish List allows community organizations, including schools, to request coats on behalf of the low-income children and families they serve.  
Number of Wishes to Fill 
Not surprisingly, our Wish List for 2020/21 far exceeds last year's Wish List requests for Operation Warm coats. In total last year, Operation Warm received requests for 180,000 coats with most requests occurring in November and December.  
This year, we have already received requests on behalf of over 200,000 children and youth residing in 41 different states and Canadian territories - and it is only September.  
Our Beneficiaries – Organizations Requesting Coats
Current beneficiaries on our Wish List include schools, public libraries, mental health and health care agencies, childhood cancer support groups, homeless and women's shelters, juvenile justice centers, and more. 
For over 20 years, we have been serving kids whose needs go way beyond just warmth. Likewise, our coat program provides more than a coat to children in need, providing increased self-confidence, a sense of fitting in with their peers, and connections to people who want to help.
Wish List Sponsors
Operation Warm cannot fulfill children's wishes alone.  We rely on funds from compassionate individuals, Rotary and Kiwanis Clubs, Parent Teacher Organizations, faith-based organizations, foundations, and corporations.  Upon the receipt of funding, Operation Warm staff members personally reach out to Wish List beneficiaries to begin the coat-gifting process. 
With the help of our donors last year, 48,899 wishes were filled but due to the ever-increasing requests for coats and limited funds nationwide, there were over 130,000 wishes for new coats that were left unfilled. This year, in response to a wish list that is longer than ever before, we are accepting donations to begin gifting brand-new coats starting now. 
Become A Sponsor
To fulfill a wish, or many wishes, visit www.operationwarm.org/donate