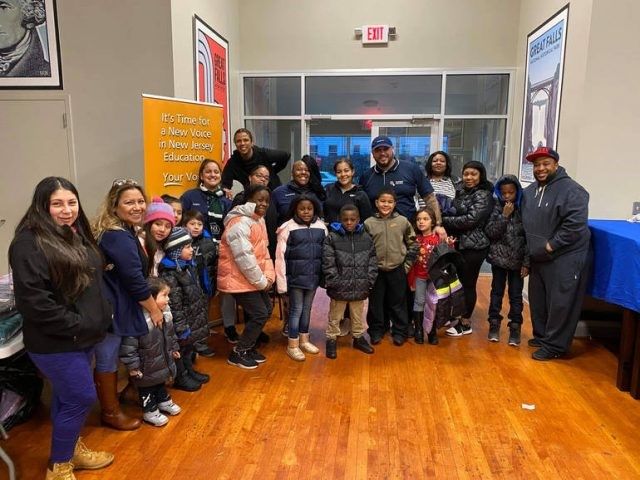 We often think of New Jersey as a land of Bruce Springsteen, Bon Jovi and The Jersey Shore, but one of the best things about the State of New Jersey is its sense of family, community and support. And nothing may illustrate these qualities more than Better Education for Kids (B4K), a nonprofit organization that brings together multiple sources to support the children and families of New Jersey.
Their mission is a simple one: to put the needs of NJ school kids first.  From providing much-needed gift cards and basic needs during Hurricane Sandy, to being influential in changing educational policies in the state, B4K tackles many of the obstacles that can prevent low-income New Jersey school children from succeeding. 
"We see our mission as a well-rounded approach to tackling issues in the State of New Jersey," says Katlin Stansfield of BK4. This unique approach is what makes the organization so successful. When tackling hunger, for example, BK4's approach includes advocacy for better legislation regarding free lunches for children, while also establishing practical, hands-on programs that provide food to those in need.
Stansfield mentions how rural populations in New Jersey can be especially in need of food and basic necessities. "If you don't have a car, you can't get to a grocery store for fruits and vegetables. You are stuck with whatever is nearby."
One of BK4's most innovative and exciting programs focuses on educating and engaging the parents of New Jersey. By providing information and resources that parents need, they are helping parents raise kids who thrive. "We are trying to unite the parents across the State of New Jersey to advocate for themselves, their children and their communities," Stansfield says. "We host a weekend and teach parents everything from balancing a checkbook, to applying for a loan for a house."  This parent engagement also extends to other programs as well, including partnering with NJ parent organizing group, Parents Engaging Parents, with BK4's Operation Warm coat giving program.
Through the partnership between BK4 and Operation Warm, children throughout New Jersey were able to receive the warm brand new coats they really needed. "It is a natural partnership," Stansfield says. "We knew the way we wanted to run our event, and Operation Warm understood how we wanted to execute, so it was a perfect fit. Successful growth comes from there," Stansfield says. "The way the community appreciates the Operation Warm coats has been eye-opening."
"Wow. You just never know how something so simple as getting a coat can be for them—the smiles on these kids' faces and the relief some of these parents have. You never know how big of an impact that can be."
Interested in providing brand new coats for kids in your community? We would love for you to join us as an Operation Warm Community Partner!